---
For any entrepreneur, creating and developing a business is a monumental task that requires bravery and involves many ups and downs. Entrepreneurship is an act of courage in a world that needs more companies that generate jobs and value for society.
The vast majority of the Spanish business community is made up of SMEs. These businesses invest all their time and resources in their survival and success, and in recent years have been increasingly demanding comprehensive protection solutions for their operations.

Small and medium-sized enterprises are highly susceptible to corporate espionage, theft and damage of assets as well as theft of sensitive data and information by their own employees. This vulnerability can jeopardise the future of many businesses who run the risk of irreplaceable losses or leaks of critical information occurring at any moment. The search for efficient, economically viable and structurally feasible security solutions is therefore a top priority among management for many companies today.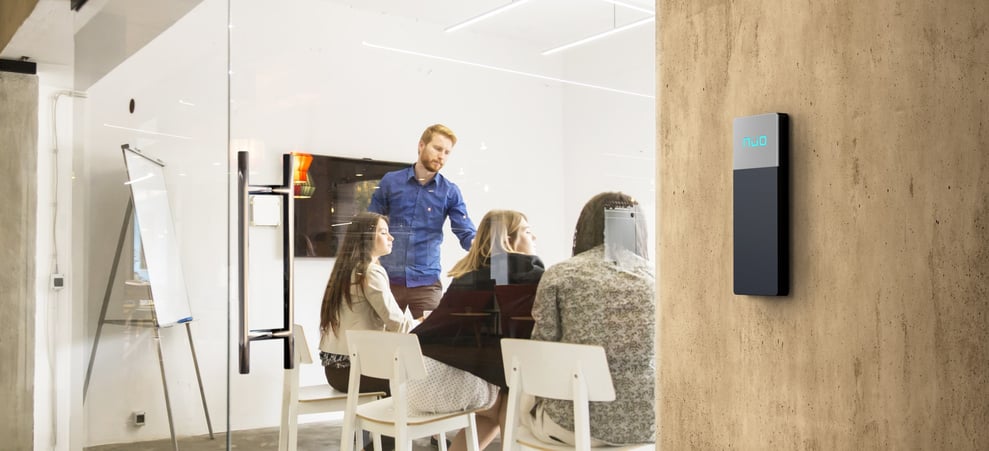 This is why there has been an increase in demand for smart security solutions among SMEs in recent years. Access control systems are seen as solutions which can be tailored to meet a company's operational and budgetary requirements. From a strategic point of view, investment in security is a guarantee of peace of mind for the company and represents a clear positive return on investment in the long term. The future of the company, and all those who directly or indirectly depend on it, may depend on the implementation of innovative access control solutions, which are specially designed for offices, commercial spaces and SMEs. What's clear is that it's better for SMEs not to try to adapt oversized systems that have been designed for large corporations for use in their businesses.
The best option are modern solutions that cater to the current needs of SMEs, which provide a smooth user experience, and which are designed to be scalable and to grow in tandem with your business. Because as an SME, you should choose solutions that can expand in line with your business, and that can be adapted to the size and characteristics of your company.
NÜO

Go!

Your company's security in just one click
In today's dynamic business world, managers of small and medium-sized enterprises are looking to automate processes and do away with as many of the factors as possible that prevent them from concentrating on anything other than growing their business. For this reason, an SME's development is closely tied to the strength and adaptability of its security systems. The end-to-end security of your premises, development centres, offices and warehouses must therefore be versatile, integrated, modular and, above all, cost-effective.

NÜO Go! is the first electronic security and smart access control system that allows you to secure all areas of your SME in a practical way and with zero maintenance. It will be aligned with the aesthetics of your décor and utilises the most innovative security technology on the market.
Above all, NÜO Go! lets you take control of your business. Never again will you be worried about what happens when you're not there, as everything gets recorded in an intuitive application and in real time.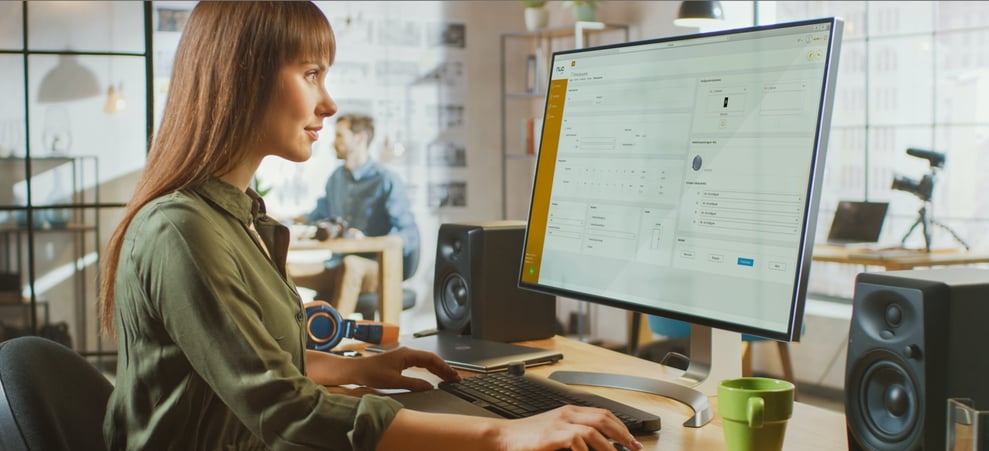 With fingerprint readers that use biometric access technology, you can configure all your entry and exit points. The device and management software work in perfect harmony, allowing you to secure::
Entrance and exit for customers, guests and employees.
Outdoor access cwith devices designed to work outdoors and in different weather conditions, from rain, wind and snow to salty coastal environments..

Locales comerciales y puntos de venta

Parking and goods loading/unloading

areas.
Warehouses, depots and product transit areas.

Plant, office, logistics administrative and commercial areas.
---
Decide who can access each of these areas and when, via the simple-to-use and intuitive application, giving each employee permissions using the identification system which is most suitable for you: fingerprint, high-security card or mobile ID.

With NÜO Go! you can forget about having to spending money on keys, access cards, security guards and other items that put your business at risk while providing a very low level of security and significantly increasing your operating costs.
Here's an example of how NÜO Go! can help you simplify your day-to-day activities with the peace of mind that comes from knowing you have everything under control.
What advantages does NÜO

Go!

have for my business?
NÜO Go! provides small and medium-sized enterprises with a simple, easy-to-install and comprehensive access control system that allows you to:



Restrict employee access according to their operating area, working hours, days off and hierarchy level in the company. The system allows you to grant access according to job group, for example, or by department, for greater convenience and efficiency in day-to-day management. In other words, if we want to register a new employee, all we have to do is add them to a pre-configured group (for example, sales) and in less than a minute their permissions will be ready.

You can access the NÜO Go! application from your computer, tablet or mobile phone in the most convenient way, wherever you are.



You can set stricter levels of restrictions for cash management areas, high-value product warehouses or research areas, with simultaneous dual supervisor/employee access controls.

NÜO

Go!

logs all entries at all checkpoints individually, including failed access attempts. You can find out if an employee has tried to enter an area they are not authorised to do so, outside their working hours, on their day off or that does not match their hierarchy level.

Forget about keys, IDs, complicated codes or systems that restrict the dynamic nature that your company needs. Use a fingerprint system and eliminate the risks associated with cards or IDs getting lost or being borrowed or stolen..

What's more, with just a single click you can delete users, extend or reduce their accesses, add entry points and duplicate security levels, all in just a few seconds and without the need for any additional licenses or special technical requirements.

NÜO Go! is the security partner of the modern company, with systems adapted to your growth needs and which provide customised, scalable solutions that grow in tandem with your business. Let security be one less problem for you as your business progresses, with NÜO Go! Contact us and start enjoying the future in the security of your business.