Nowadays, thefts and breaks-ins in car parks, both public and private, are unfortunately becoming increasingly frequent.
A very recent case is that of Saba Bamba in Barcelona, which have been subject to theft and damage in their car parks since the summer of 2019.
Although alarms are available, the key to ensuring a secure car park is ultimately to have an access control system at the entrances and exits, which prevents unauthorised access.
Pero no todos son igual de eficaces, ¿te gustaría saber qué sistema de control de accesos puedes implementar en tu estacionamiento para hacerlo seguro?
¡No pierdas detalle de este artículo!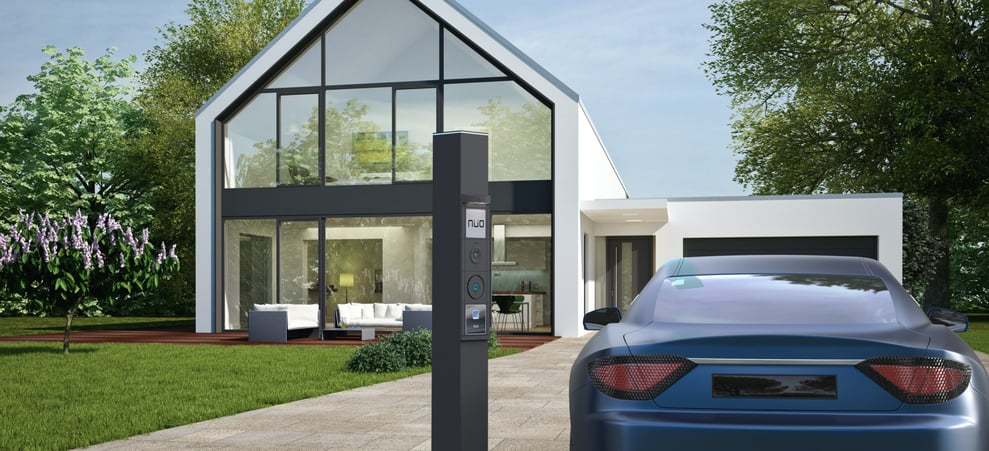 The security solution for the private car park of your company or home
In general, most car parks have security systems, which today are somewhat archaic and outdated, as well as ineffective. The most common are remote control systems, security cameras, motion sensors, automatic barriers to prevent access, etc.
The main problem with these access control systems is the ease with which they can be broken, and the poor user experience. Fortunately, technological advances allow us to find new ways to secure our car parks, offering unbreachable accesses.
The entrance to a car park plays a strategic role in your security system. The constant flow of people and vehicles demands a system adapted to these characteristics. NÜO offers solutions for the private car parks of companies and SMEs, large corporations, industrial car parks, car parks for controlling access to single-family homes, etc.
| | |
| --- | --- |
| | NÜO car park security solutions offer simple, comprehensive, and fully customisable access control. NÜO is made up of a web application for the intuitive and complete management of your car park and all the necessary equipment to configure the access control system for the car park at your company or home. |
Each car park has a unique configuration and technical requirements, which is why at NÜO we offer many different variants for a configuration tailored to each space. From long range UHF readers to automatic license plate recognition cameras, MIFARE Plus® high security cards, mobile credential, 100% integrated video intercom for managing visitors, automatic barriers, vehicle detection loops, or traffic lights.
All of this allows for the comprehensive management of all elements from the NÜO Application.
Below, we have compiled some examples of the car park security solutions that our clients request the most, but remember that there are many configurations adapted to each specific need, so we invite you to contact our specialist engineer to find the best solution for your space.
1.Security for a garage with an automatic door with NÜO ID
Access the private car park of your company or home without getting out of the car, with long range UHF card readers. Keep everything in order with pedestrian access control at the access doors to your car parks.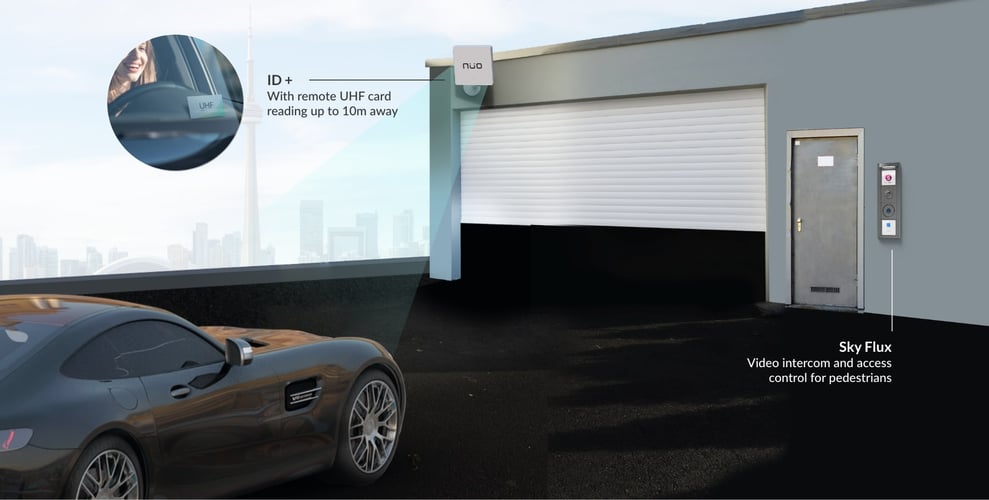 2.Security for a garage with an automatic door with Sky Car and Sky TL traffic light
Comprehensively manage access to the private car park of a company or home from a single application, with visitor and employee management. We can also add a video intercom and pedestrian access control.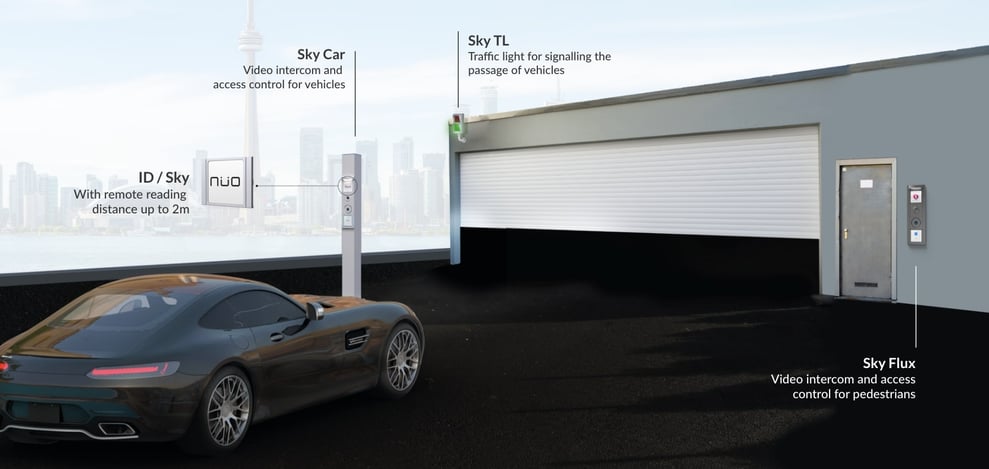 3.Access control system on an island for a car park with two-way traffic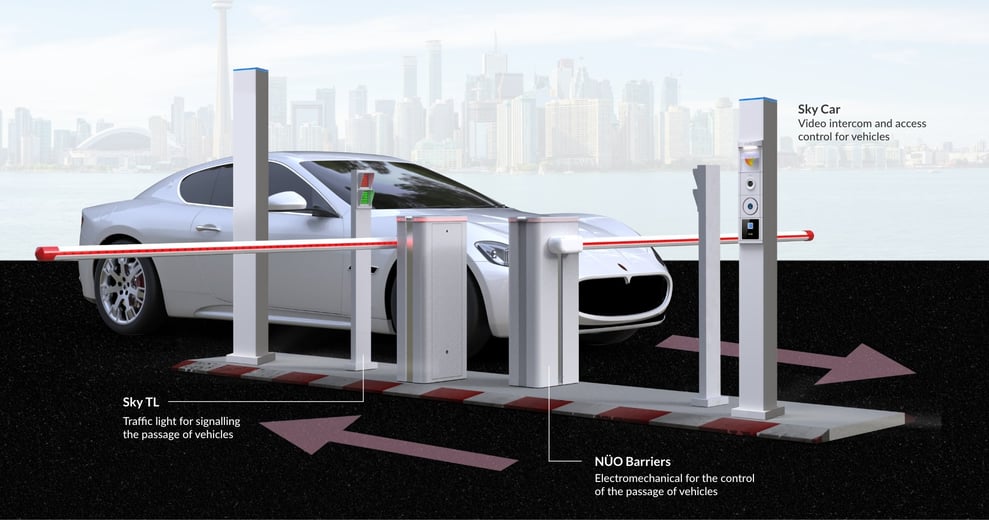 Access control system for industries with loading and unloading areas and spaces reserved for trucks or vans.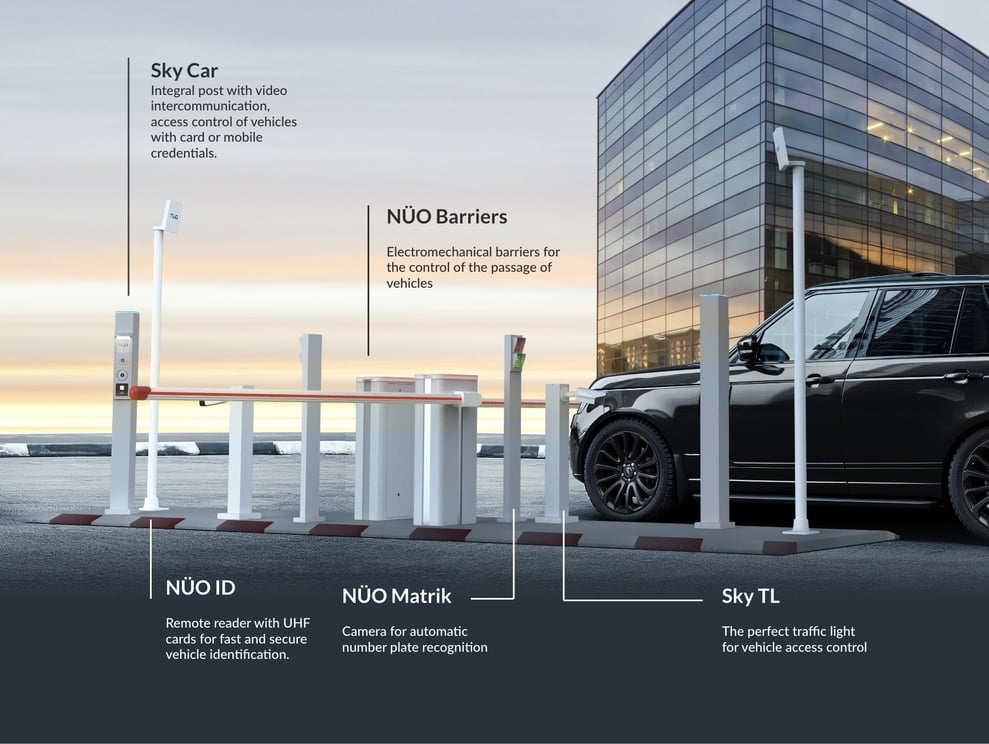 4. Access control system for industries with loading and unloading areas and spaces reserved for trucks or vans.
We recognise that a car isn't the same as a truck, so at NÜO we have designed the perfect post for access control in logistics companies and industries.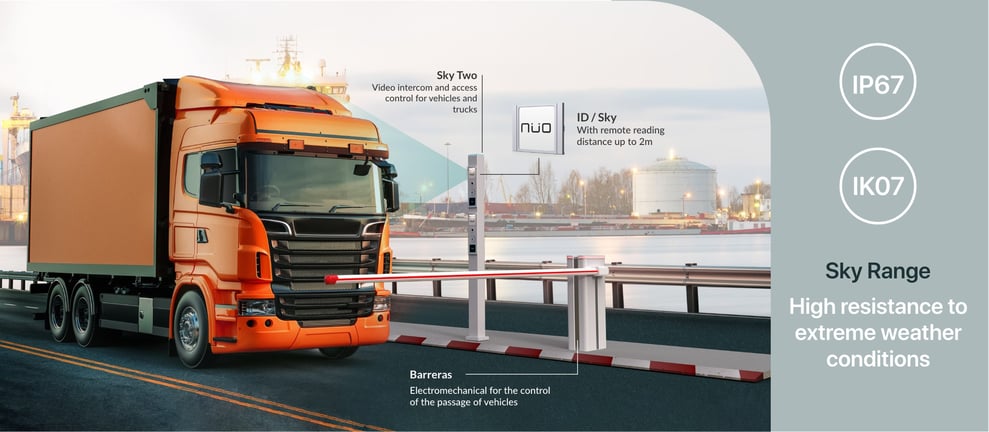 Advantages of car park access control systems
In addition to using the most advanced technology that provides the highest level of security, there are other reasons why NÜO car park access control systems are the best option:
The equipment is specially designed to work outdoors: naturally, to keep your car park secure, the access control systems must be located outdoors, which exposes them to all kinds of environmental conditions that they must be able to withstand. A great example is the Sky Car and Sky Two equipment, which are usually installed in seaports to manage the entry and exit of vehicles and trucks to the port and which, thanks to their robustness, are unaffected by saline environments, rain, strong wind, adverse temperatures, etc.
Another essential advantage of NÜO car park security solutions is the convenience they provide. Say goodbye to remote controls! You'll no longer need to get out of your vehicle to open the door of your car park. From a distance, the ID+ reader is capable of recognising your vehicle without the need to roll down the window or stop the car. Convenience for your day to day.
Easy installation and little need for maintenance, thanks to the manufacture of equipment with high quality materials such as aluminium.
Specific models for each use, for example, we offer a model to control access by trucks and buses (Sky Two) or a mini model (Sky Mini) for smaller needs.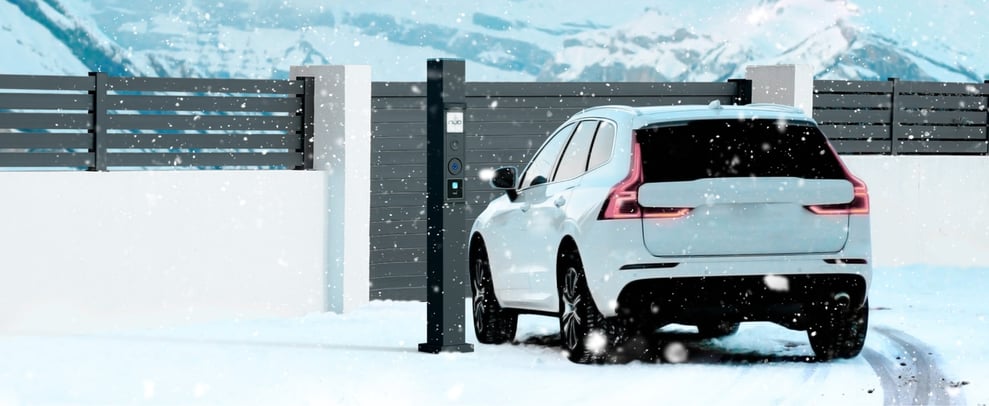 At NÜO Planet we develop solutions that provide maximum security. NÜO access control systems are the safest, most convenient and robust user identification methods that exist.
We hope that this article has been useful to you, and we invite you to ask us for personalised advice to find the solution that your car park deserve