Our goal at NÜO Planet is to provide electronic security solutions and access control systems that allow for quick and easy monitoring and management of the flow of people and vehicles in any type of building, all from a single application, anywhere and at any time.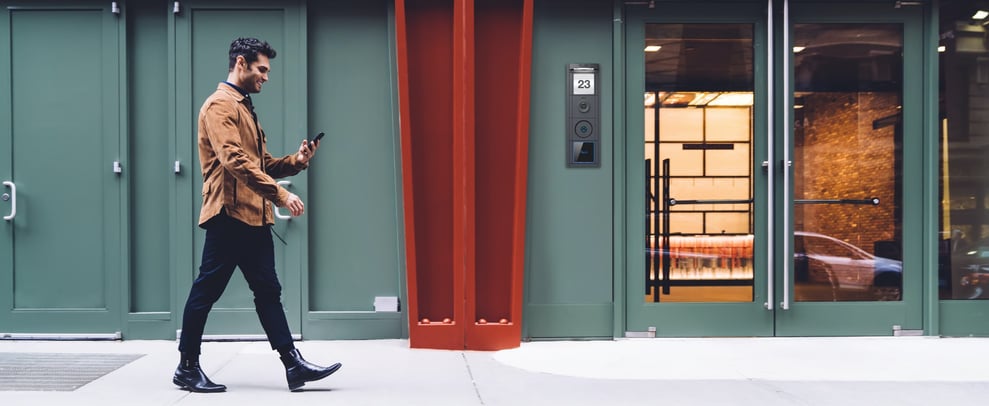 Our goal is to combine simplicity with functional power and a unique design in order to achieve excellent technological results. However, creating the best product involves more than just working with the best technology; you need to pay attention to every detail, from design to functionality to security, while at the same time ensuring compliance with the most stringent regulations.
That's why our solutions are designed with architects in mind. For us, integrating the latest technology into the design is the key to creating high-security access control systems that meet users' needs. Why have the first thing users see at the entrance be something clunky and ugly when you can have a sleek, attractive reader that's fully customised and matches the surface?
This is what we do at NÜO Planet: we provide secure, elegant, durable, low-maintenance and license-free solutions.
Benefits of NÜO solutions for architects
Exclusive design
All our readers and devices are designed to perfectly match the architecture of the building, with avant-garde aesthetics and attention to detail. Depending on the type of surface, the type of reader and colours can be customised to ensure the harmony between elements that every architect looks for.
Use of environmentally-friendly materials
At NÜO Planet, we strive to reduce the use of plastics as much as possible, which is why we use high quality, ultra-resistant and environmentally-friendly materials such as tempered glass, aluminium and silver.
Sustainable architecture is becoming increasingly popular in construction. An increasing number of users are looking for designs which are based on sustainable and 100% reusable materials such as wood, with total respect for the environment. It thus follows that the technological elements of the design also need to comply with the required sustainability standards.
Green Design
We aim to minimise energy consumption and therefore guarantee that our products are energy efficient. In addition, we have implemented Green Design: the design of new products is based on an overall vision that spans the materials used, the reduction of components, and the improvement and simplification of the production, assembly and disassembly processes. This reduces the energy footprint of the manufacturing and maintenance processes and facilitates recycling at the end of the product's useful life.
Resistance
NÜO controllers and readers have been manufactured using the most resistant materials (aluminium and tempered glass). They incorporate IP65- and IP67-rated protection and IK08 resistance. In addition, the biometric readers are given an antibacterial treatment to prevent the generation of germs on the surface of the reader. They can also even read dirty fingertips or through latex gloves.
Security guaranteed
We work with fully integrated biometric technology. NÜO uses the most accurate identification systems. In addition, our MIFARE Plus® cards provide the highest levels of security, with high-security authentication and data encryption with AES and 3DS encryption algorithms.
Bespoke consulting
At NÜO Planet, we know that not all systems are suited to all spaces. Our team will help you find the perfect solution for your needs from among our wide variety of systems, devices and functionalities.


NÜO solutions are ideal for architects looking for design and elegance combined with the latest technology on the market.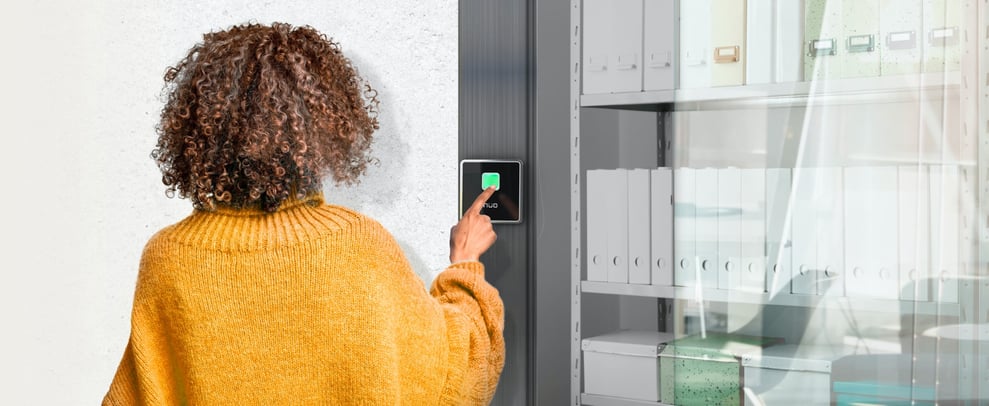 NÜO
Go!
NÜO Go! is the most secure, simple and cost-effective access control system on the market.
It can manage up to 8 entrances and 250 users. All from a single application, anywhere and at any time.
Discover all the advantages of NÜO Go! by clicking here.

NÜO
One
NÜO One is the titan of access control. It's a platform which enables security and access control management in any area. With NÜO One, you can manage up to 10,000 users and 1,000 entrances.
Discover all the advantages of NÜO One by clicking here.

NÜO
W&M
The communication and security platform that includes the latest advances in audio and video. At NÜO, visitors and employees are integrated into a unified system. It's a true "All in one" system, capable of managing access and video intercom in the simplest way possible.
Find out all you need to know about NÜO W&M here.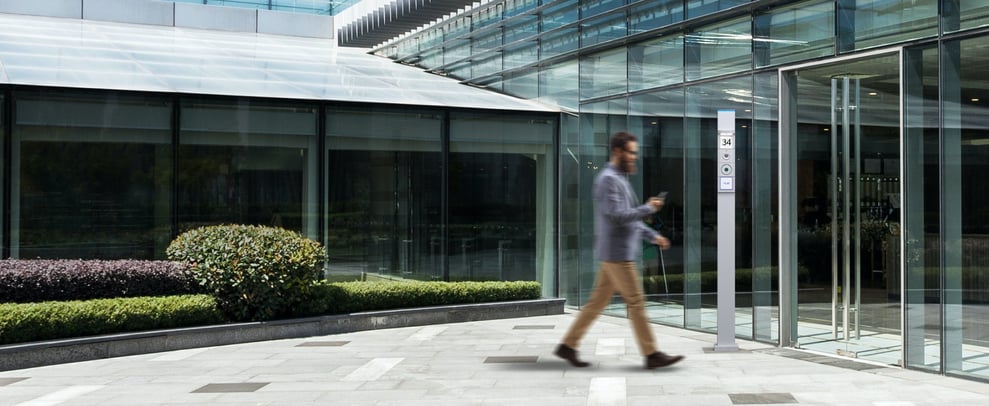 NÜO
Sky
NÜO Sky is the solution to controlling access of pedestrians and vehicles to your company.
NÜO Sky's equipment has been specially designed to be fully operational outdoors, in the most adverse weather conditions, for the management of vehicle and pedestrian access. Devices can be embedded in the wall, installed on a surface or on a pole anchored to the ground. And lots of customisation options!
Discover all the advantages of NÜO Sky by clicking here.
For more information, please contact us here without any further obligation.