As in other market sectors such as technology, which has continued to evolve non-stop, the architecture and construction sector has also seen its construction methods advance and modernise over the years. The same could be said for architectural projects, which have been adapting to social and economic changes, as well as new market demands that have emerged, such as the growing concern for the environment and sustainability.
Demands that, year after year, determine the new market trends in architecture and construction.
What does 2023 have in store for us in the construction sector?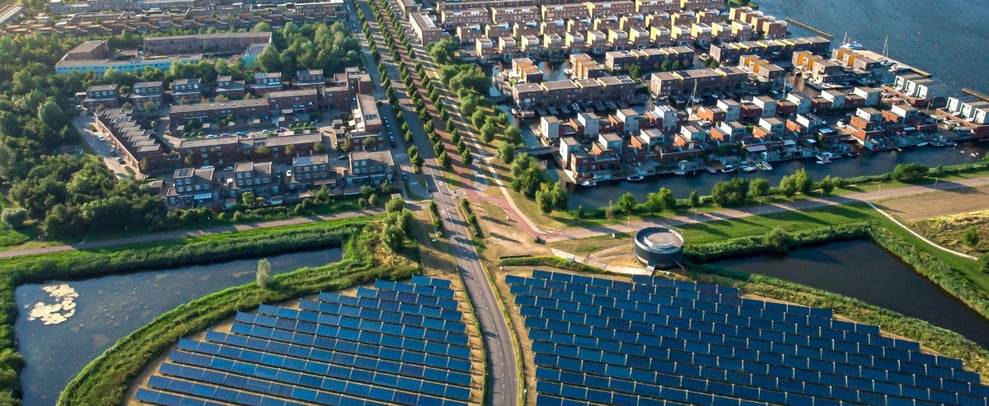 Projects that are more sustainable
2023 will be marked by a growing demand for sustainable projects. With clients who are increasingly concerned about environmental protection and fully aware that we will be in serious trouble if we don't put a stop to the pollution that we've been generating for years, we are beginning to see a demand for much more efficient buildings that are integrated with the environment and respectful of nature.
Saving resources such as water or electricity to reduce costs and the environmental footprint is the basis of any sustainable project. However, we're not only referring to the materials with which the building is constructed when we talk about sustainable projects, but also to the technology and furniture that the project uses. Always make sure that in your sustainable projects, the accessory products also comply with the same principles as the building itself. It's of no use if your project is sustainable yet the security elements, such as the facility's access control systems, are made of plastic and with materials that generate a lot of waste.
The main objective of sustainable construction is to reduce waste, that is, that all the materials and elements used in the construction of the building can be reused, meaning they can be given another useful life in the event the building deteriorates.
Within this trend, we can include another that is related to the technology used to guarantee greater efficiency, for example with the use of solar panels or wind energy.
"Green technology", an added value to sustainable projects

Green technology can occur in many different ways, for example with the installation of renewable energies such as solar panels or wind energy, as we mentioned in the previous paragraph, or with household appliances or electronic devices made with reusable materials.

As an architect, when carrying out a project you must take into account all the technology that the project will entail, such as, for example, the incorporation of access control systems to add value to the building, whether for the construction of offices, an industry or a home. If your project is sustainable, these systems should be too.

Most access control systems on the market are made of plastic, a material that should be avoided precisely because of how polluting it is.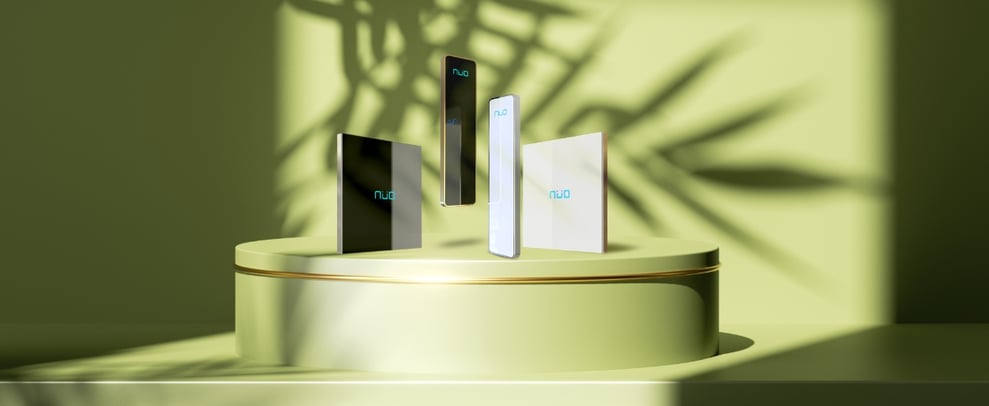 At NÜO Planet, as a green company, all our access control systems are made with 100% recyclable materials such as aluminium and tempered glass, which are also durable and resistant.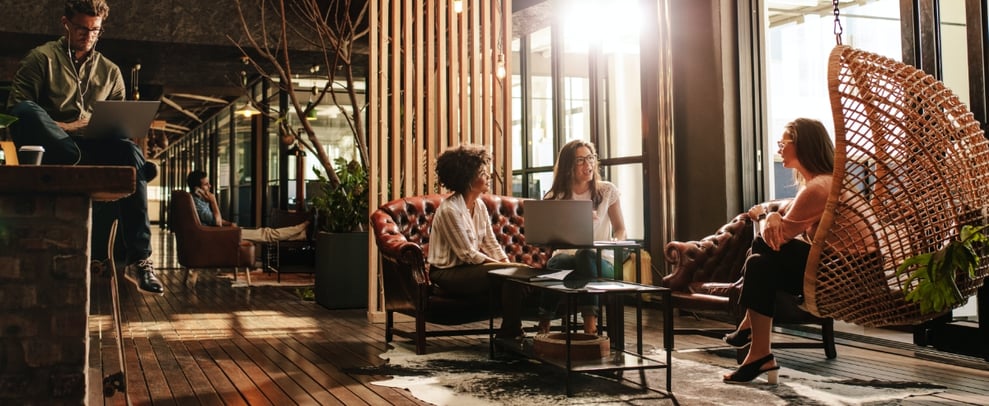 More flexible, multifunctional and bright spaces
Both in homes and offices, open and multifunctional spaces have become a trend.
In the case of offices, just like with co-working spaces, open areas are becoming increasingly popular, where the space is shared with cafeteria areas, sofas and tables to facilitate mobility. The trend of arriving at 9:00 am, sitting at your desk and not getting up again until it's time to leave is quickly becoming a thing of the past, making way for one space that is used for everything: meeting spaces, leisure spaces, workspaces... The feeling of gaining spaciousness and achieving a better flow between these spaces will be essential.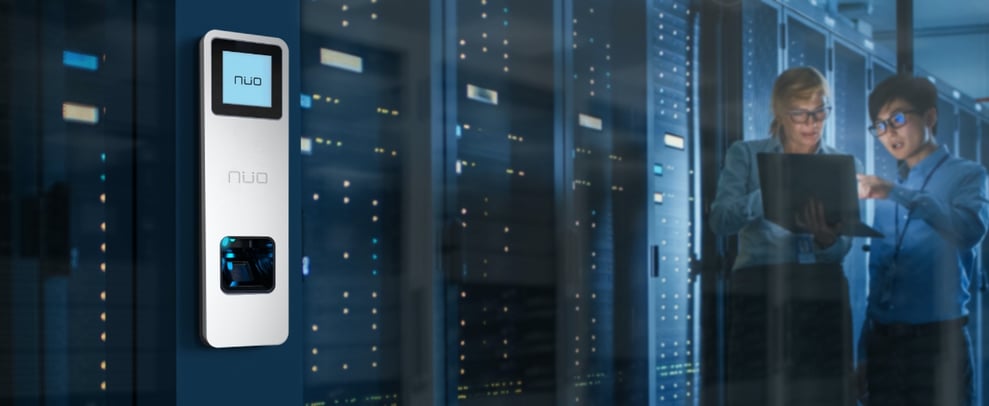 Mobility without compromising security

However, this mobility can pose a problem when there is a need to restrict access to areas. The aim is to give employees greater freedom of movement, but without jeopardising the security of goods, assets and information. In this regard, the access control systems that restrict the access permissions of each employee according to the type of space or area in the office will play a fundamental role.

One example we can find is NÜO Go!, one of the easiest access control systems to use and install on the market, ideal for small and medium-sized companies (SMEs), retail and luxury homes.

A system that can manage up to 250 users and 8 doors (+4 combined video intercom doors with access control), through an intuitive application that you can access from wherever you are from any tablet, computer or smartphone.
Greater efficiency and effectiveness in the execution and installation of the project
Thanks to new technologies, engineers have seen how their work has been streamlined and facilitated, thus improving their efficiency, effectiveness and productivity.
In 2023, the search for methods and techniques that speed up any construction project without wasting resources or reducing the quality, security and comfort of the building will be key to achieving perfect finishes.
Returning to the issue of security, NÜO solutions are one of the best options on the market insofar as their installation is concerned. Everything is designed by a single manufacturer, meaning the hardware and software are aligned and understand each other perfectly. As a result, the system implementation works right out of the gate without any types of problems or incompatibilities.
Furthermore, at NÜO Planet, we accompany installers, engineers, builders and architects in each phase of the project, offering the bespoke advice they need. In turn, we achieve a solution that is tailored to the needs of the client so that the entire project can be executed smoothly.
A great way to save time and costs and streamline processes.
These trends will undoubtedly make a difference in the construction sector and will provide benefits such as: a reduced environmental footprint, greater energy efficiency and cost savings in construction.