The pandemic has consolidated the sector of biotechnology companies as one of the most in-demand sectors, which in 2019 accounted for almost 13% of the people working in R&D in Spain and which, in 2020, has raised 34.3 billion dollars in the stock market globally, 186% more than the previous year, according to a report by McKinsey.
This shows that companies in the biotech sector are booming and are critical to supporting technological development and generating value for society.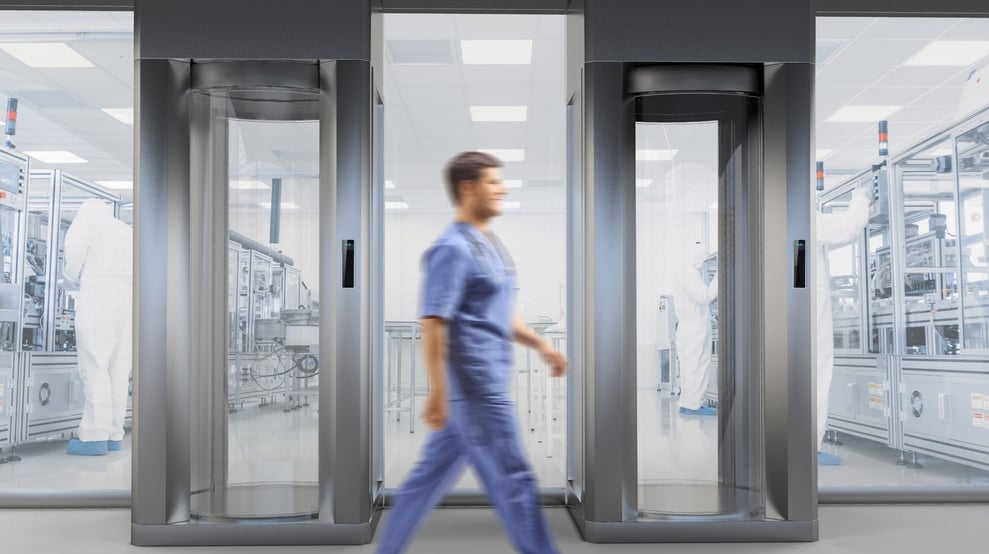 These companies handle and work with information considered critical or sensitive: research reports, formulas, data, protocols, new drugs, new patent reports, etc., which involve a lot of development time as well as a significant economic investment. Developing a new patent takes an average of 14 years and no less than a $100 million investment, so protecting all the results of these investigations together with the know-how acquired over the years is crucial for biotechnology companies.
One of the critical points that any biotech company faces is the protection of said information.
| | | |
| --- | --- | --- |
| | | |
| What would happen if an unauthorised third-party could access the central computer and make a copy of the information or the company's know-how? | What would the extra cost be for the company if any of the laboratory equipment was stolen? | What if an investor hears that an unauthorised third-party has been able to manipulate the formulas and mixtures? |
Biotech companies work with chemical products that, when improperly handled, can pose a danger to physical health for both employees and the end customer. Furthermore, another critical point is that their facilities are usually very large, with areas of free movement or areas that are very sensitive and need high levels of protection and constant monitoring to guarantee the safety of all those who work there.
For reasons such as these, at NÜO Planet, we know the importance of having electronic security measures that allow the different areas in this type of company to be managed and controlled, guaranteeing not only the safety of the staff, but of the other assets as well such as: know-how, patents, intellectual and industrial property, products, formulas, machinery, etc.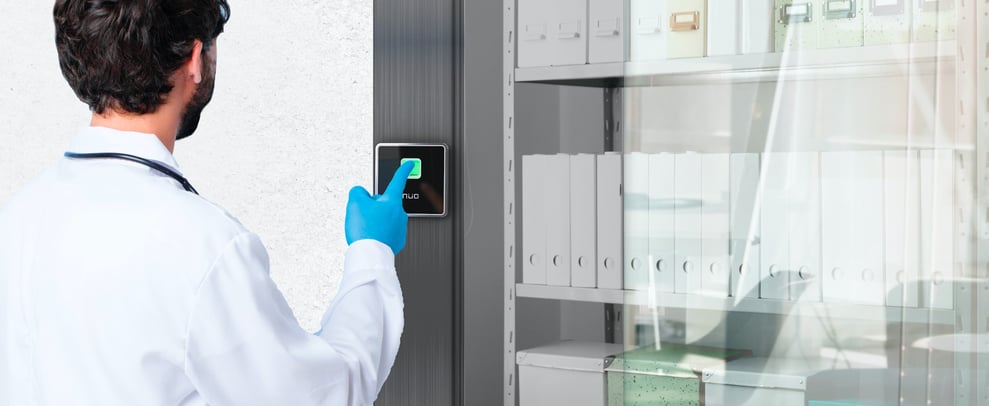 NÜO Planet, specialists in security and access control for biotech companies: What do we do?
NÜO Planet is made up of a team of professionals specialised in high-security solutions and access control systems, designed and developed based on cutting-edge technology such as biometrics and with ultra-resistant materials such as aluminium and tempered glass, capable of adapting to any surface, making them a high-security device with a high-end design.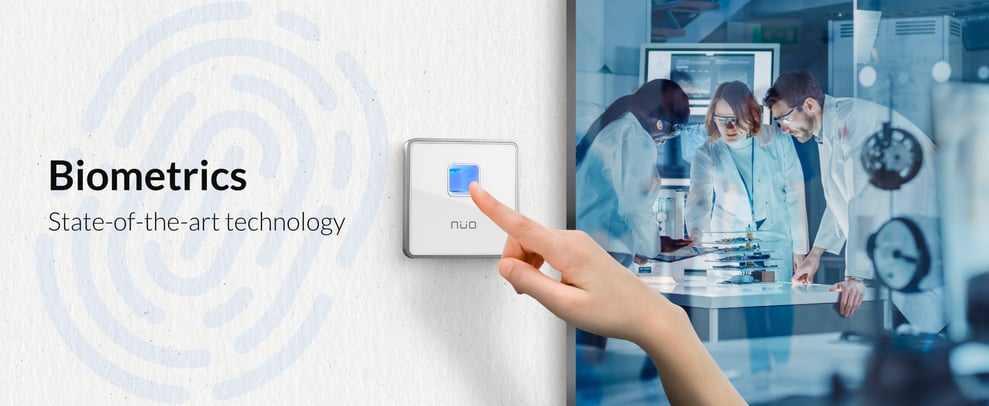 A very important aspect related to our solutions is that, unlike others that can be found on the market, both the software and hardware are developed by us, guaranteeing the full operation of the system with a maximum level of security, avoiding incompatibilities between different elements and thus preventing technical failures in the system caused by the integration of solutions from different manufacturers.
CWith NÜO, you will be able to globally manage all the spaces of your Biotech:
| | |
| --- | --- |
| | Pedestrian access from the outside |
| | Reception and management of visitors at control points |
| | Turnstile access for the centre's employees |
| | Management of lifts |
| | Native integration with video intercom systems |
| | Management of the company's private parking |
| | Access to specially protected areas restricted to authorised staff only (material warehouses, pharmacy, file room, server rooms...) |
Some of the characteristics of the NÜO solutions designed specifically for biotech
Guaranteed identification even with latex gloves

It has been shown that fingerprint biometric solutions are those that provide the highest level of security, since these are intrinsically part of the person and therefore are impossible to clone, they are non-transferable and cannot be lost, loaned or stolen. However, one of the concerns among biotech when implementing this type of solution is the difficulty some devices have in reading the fingerprint, for example, people with fingerprints that have been worn down by the use of chemical products, those with very dry fingerprints as a result of being in highly sterilised environments, or people who use latex gloves causing them to have to constantly remove them and put them back on. A concern that at NÜO Planet we have solved with our high-end NÜO Awa biometric reader, which incorporates the latest in multispectral optical technology, allowing it to recognise fingerprints in intensive working conditions. That is, it allows a fingerprint reading to be made even if the fingers have grease or cream on them, scars, are wet or even through a latex glove.

Readers with antibacterial solutions

Biotech companies work with products that can pose a risk to people's physical health, as well as with germs or viruses that can be spread from one person to another. That is why all our biometric systems incorporate an antibacterial finish to prevent germs from being generated on the contact surface of the reader. A way to avoid contagion by coming in contact with the surface. Furthermore, as it is embedded and integrated into the reader material, the effectiveness of the antibacterial protection remains active and effective over time.

Management of clean rooms under control

Our Access Control systems will allow you to control access to clean rooms and keep their sterilisation and hygiene conditions under control. NÜO includes the airlock function to contain the necessary cleanliness in this type of work and testing environment, so that a door can only be opened when the previous one has been closed. Access will be limited to authorised staff. Outside these hours, only security or cleaning staff during their shift will have authorised access.
The perfect security application for biotechs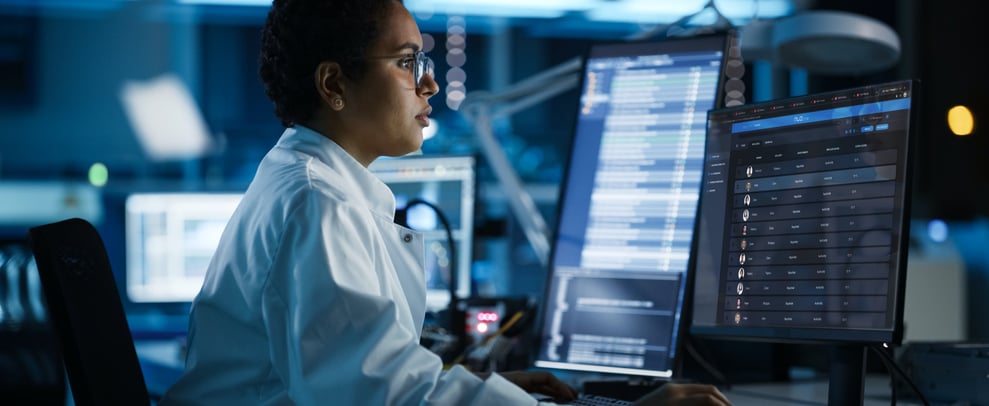 NÜO One is our most complete Access Control system. A 100% scalable solution, which allows us to design a tailor-made project to adapt to the needs of each centre. It is a global management platform with its own management software from where you will be able to control just about everything.
Here are some keys to understanding our application:
| | |
| --- | --- |
| | A comprehensive platform from which you can manage all the spaces from a single platform, facilitating the planning and sizing of the facilities. |
| | A multi-site platform, with which you can centralise the management of different facilities. |
| | The best user experience with the most intuitive navigation interface and menus designed for the user, so there's no learning curve and you can devote your time to what is really important: the profitability of your business. |
| | Restrict access by zones, hours, shifts and the holiday calendar. |
| | Cancel permissions in real time, preventing the access of employees who have left the centre. |
| | You'll know if someone tried to gain access outside of their allowed hours. |
| | Activate advanced security functions from the application with a single click. |
| | In the event of an evacuation or emergency situation, predetermine how you want each door to behave, for example, keeping the doors that facilitate the evacuation of people and keep transit areas open, and keeping areas with material or information that must be protected blocked. |
With NÜO One, you will have your entire biotech company under control in the simplest way, and thanks to its intuitive management software, you will be able to achieve a much more operational and efficient company.
Schedule a meeting

with our specialist engineer and we will give you the bespoke advice you need to implement a high security system in your company.