Fingerprint identification is the most secure and robust biometric solution on the market, which is why its use is becoming increasingly widespread. What's more, in recent times, technology and innovation have put an additional twist on the contactless fingerprint reader, which allows fingerprints to be registered and analyzed in the air and thus improve reading accuracy and agility compared to traditional readers.
If you want to know how these innovative biometric devices work, how reliable they are, and in which sectors they are especially beneficial, you have found the right article. Take out a pen and paper!
The contactless fingerprint reader: How does it work?
A fingerprint reader is a biometric device that is responsible for identifying the fingerprints of users to grant them access to a facility or certain area. Various technologies such as light, electricity or even sound can be used for this. What they all have in common is the need to have a complete fingerprint pattern that outlines the crests and valleys of the fingerprints (more specifically, the whorls, arches, loops, and minutiae). With this information, it will be able to draw a unique pattern for each user. Each time a reading is required, the reader will analyze the pattern presented to verify if the ridges and furrows match any of those registered and thus identify the user.
Contactless fingerprint readers go a step further in the sophistication of the system and allow the fingerprint pattern to be captured in the air without the need to place the finger on a contact surface. To do this, they use powerful spatial detection of the finger's position and advanced dynamic capture technology that allows the details of the fingerprint to be captured in high resolution.
Advantages of a contactless reader
Opting for a contactless reader, such as the NÜO Planet lector Fly has numerous advantages compared to traditional readers, which can be key in certain spaces:
| | |
| --- | --- |
| | Fully hygienic, as there is no contact with any surface. |
| | Better performance and accuracy in fingerprint reading. |
| | Very fast reading. |
| | Maximum security since the information is registered without the need to connect to any server. Fly acts both as a reader and as a controller. |
| | Use of artificial intelligence to avoid impersonation. |
| | Luminous guide to help place the fingerprint for a great user experience. |
| | Accuracy even with difficult fingerprints (worn, scarred, dirty or wet). |
| | State-of-the-art, pioneering technology. |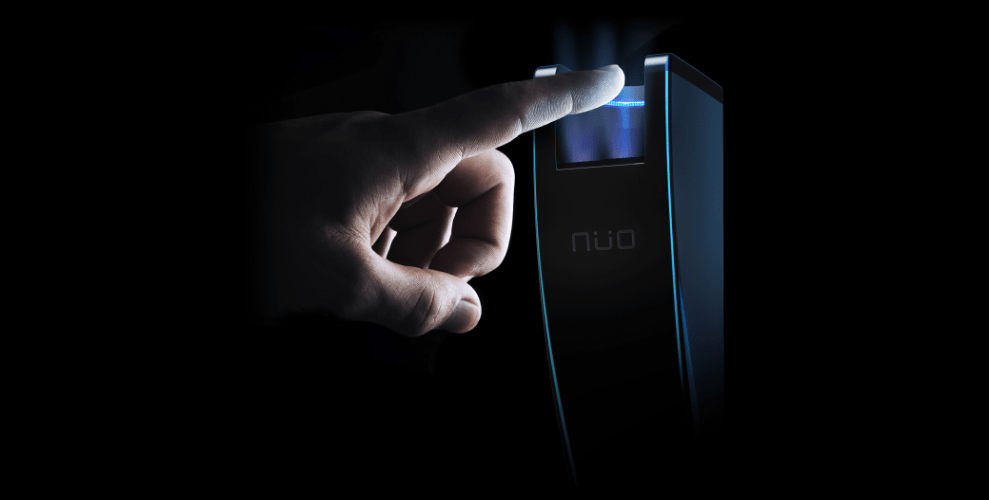 Sectors that most benefit from contactless readers
Contactless technology experienced unprecedented growth during the COVID-19 pandemic, at which time companies in all industries chose to implement contactless solutions.
However, the convenience of this technology and the constant search by consumers for immediacy and simplicity have perpetuated its use, causing
Spain to become the third country in Europe where it is used the most, being particularly beneficial in certain sectors.
Health Sector


---

Contactless technology is ideal for ensuring greater hygiene in hospitals, laboratories, and other health centers.

In addition, it facilitates the existence of solutions that streamline aspects such as waiting rooms, making appointments, using elevators or other everyday tasks in an effective and secure way.

Industrial

Sector


---

Contactless readers are key to optimizing the logistics of the industrial sector, allowing, for example, workers to access factories without the need for them to be controlled by other personnel. They also facilitate other processes such as the use of certain machinery or access to certain restricted areas, even in industrial environments that are characterized by dust, humidity, or extreme dryness.
NÜO Planet solutions in biometrics
The use of biometrics only continues to grow. In fact, the biometric technology market is expected to grow continuously over the next few years to exceed 55 billion dollars in 2027. And it's no surprise!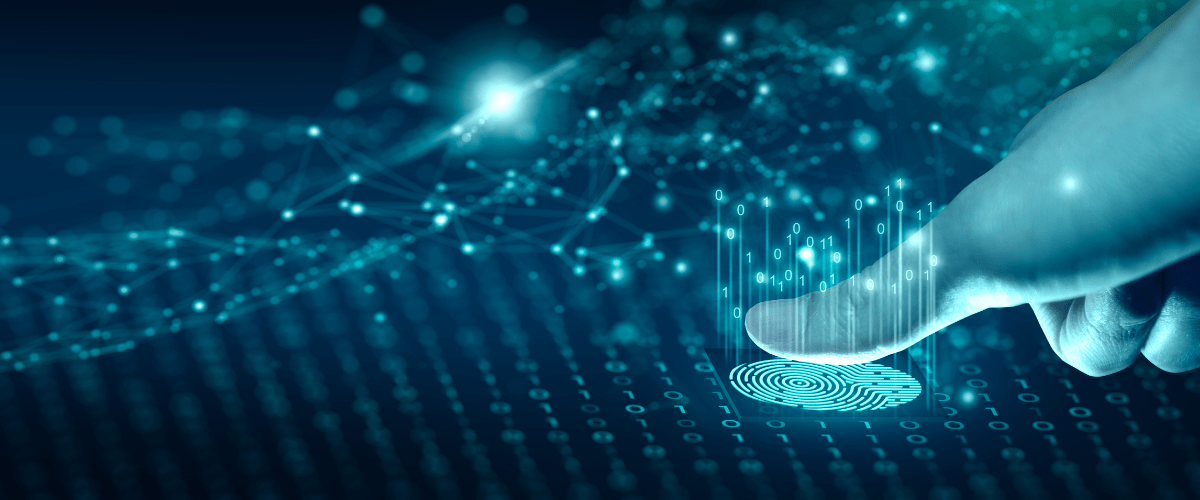 Why use biometrics?
Biometric identification systems have positioned themselves as the most secure and robust on the market since they are based on unique and non-transferable patterns and thus provide a much higher grado de fiabilidad and protection than conventional methods. This, added to their ease of use, results in a fast and comfortable user experience.
Among all the biometric recognition methods, fingerprint access stands as the most secure on the market, as it is unique, inimitable, and non-transferable and thus practically impossible to tamper with.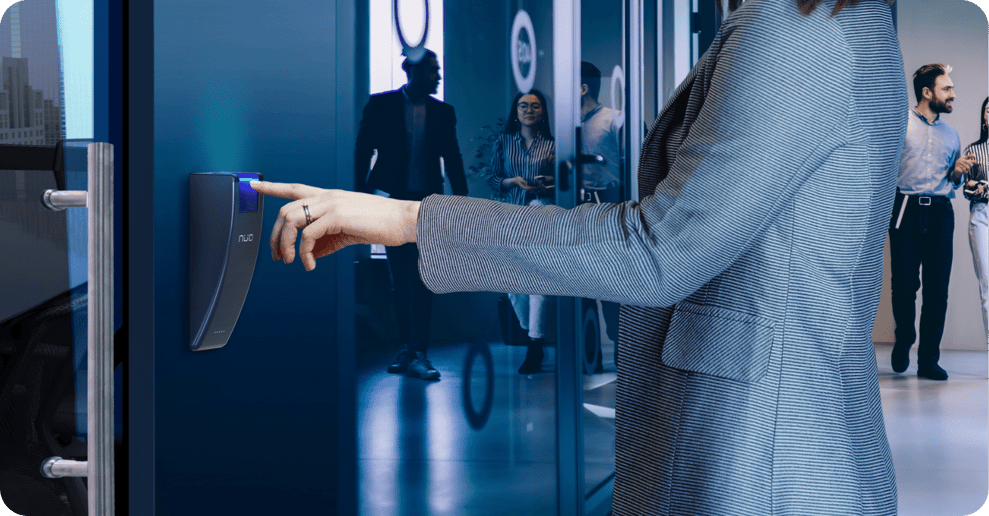 NÜO Fly: Contactless biometrics
NÜO Fly is the new contactless fingerprint reader from NÜO Planet, designed to be 100% hygienic and secure with maximum usability.
It uses pioneering technology certified by the FBI thanks to which it performs a high-resolution optical capture of the fingerprint with dynamic light in different perspectives, thus capturing a multitude of microscopic details of fingerprints (even the most difficult ones). Obtaining this large volume of data translates into greater reading accuracy.
If we also consider how an intelligent biometric reader can contain all the information needed for user identification without having to connect to any server and how its artificial intelligence-based anti-spoofing algorithm rejects any fraudulent identification attempt through fake fingerprints (whether printer or 3D), there is no doubt that it guarantees maximum security
.
Do you need more information about how our contactless reader works or personalized advice to find out which solutions best suit the needs of your project?


Contact us o request a demo,

at NÜO Planet we will be happy to help you.