NÜO PLANET IS ONCE AGAIN AWARDED
BY THE WORLD OF DESIGN
---
NÜO Planet has been awarded by DIMAD (Association of Designers of Madrid) with the mention "Innovative Company of the year".
---
This award recognizes the work and career of the most outstanding companies in the field of industrial design, and highlights entrepreneurship and innovation in Madrid society.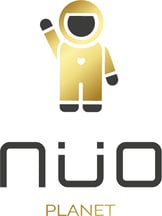 Simplify without giving up anything
The DNA of NÜO Planet is defined by a strong non-conformist character that leads us towards perfection in every single thing we do. We challenge ourselves on a day-to-day basis to achieve surprising systems. Simplicity of use and an almost automatic configuration are just some of the amazing features of NÜO.
In NÜO Planet our inspiration is the user. That's why we create minimalist systems maintaining the essence of a great security system. The most advanced functionalities to control access to any type of building are just a click away. Everything in the most intuitive way.
Because complex is harder than simple.
---
Our solutions and products are the result of research and innovation, and are designed to adapt to your specific needs. We have the perfect alternative to guarantee security in your project or building.