Decalogue for security of your company in summer
Security | Access | Technology
During the summer the vulnerability of companies increases, as there is less staff at the facility, and sometimes security measures relax. It is the perfect time for those who want to steal in your business. For the holidays not to become a nightmare, take note of our security tips.
It is advisable to have security or armored doors, metal shutters or bars on access to facilities, windows and areas facing the street.

Once inside, the accesses to warehouses, technical rooms and sensitive areas where materials or information of value is stored, must also have security doors and access control to prevent the entry of both unauthorized personnel as well as potential criminals.

Adding security measures is the best method, since it does not only make the entrance difficult, but it leads the thief to change targets and find another one easier to attack. Combining video surveillance systems with Access Control Systems, and others such as alarms, will provide extra protection to your facilities.
It is important to establish protocols and strategies that your employees know and comply. It is a good time for workers to be trained in security and know how to act to protect facilities, and the steps to follow in the event of an intrusion.
Attention should be paid to staff new to the company to supply the usual staff or reinforce it. It may be a weak point in the system. They need to know the security measures and apply them correctly.
There are security systems such as NÜO Go! whose software allows you to manage users, doors, etc. from anywhere, at any time, through your tablet or smartphone. Thus, even in your holiday destination you can have the control or supervision of access to your business.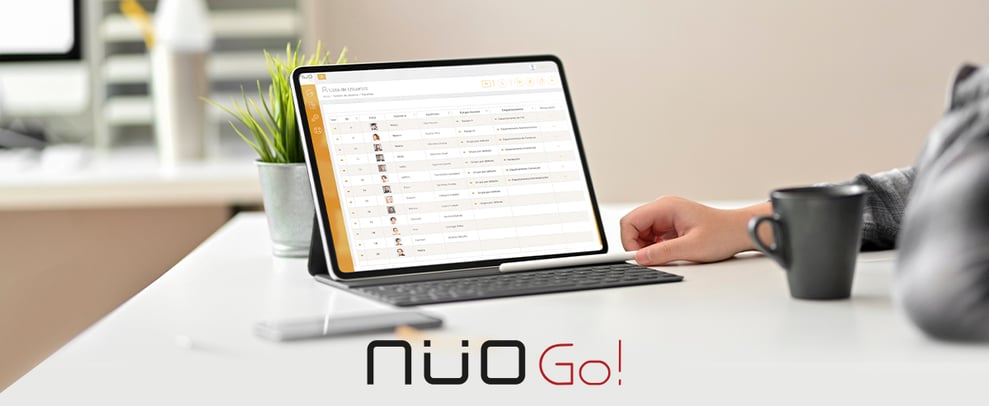 To protect your technical equipment, machinery, etc. it is necessary to note that the appliances and devices that are cooled by air can be heated more easily. It is necessary to ensure that there are adequate cooling systems and strengthen airflows for critical systems.
At the same time, we must not forget the computer security. The time previous to summer is a good time to make a security backup of our equipment, make sure that it is performed correctly, or make a full backup that we will keep out of our facilities. In this way we will ensure recovery of all data if necessary.
Protect your information when you're outside your company. If you connect from a public computer to work, keep in mind that it may have viruses that capture your access data to corporate accounts.
Similarly, if you connect from a wireless network, take appropriate measures so that nobody can access the information. Remember that connections must be encrypted.
And of course... If despite taking action, you find criminals in your company, never, again: never face them. Do not forget that your life is the most valuable.
---
All our products and solutions are the result of research and innovation, and are designed to suit your specific needs. We have the perfect alternative to ensure the security in your project or building.
Do you want us to help you?