In our article on: How to Secure Industrial Buildings, we saw everything that must be taken into account when protecting your industrial warehouses from unauthorised third parties that could put your facilities, employees and information at risk.
At NÜO Planet, as specialists in access control systems and electronic security systems, we would like to show you some of our security systems designed exclusively for industrial buildings, as a way of expanding on the information in the aforementioned article.

NÜO solutions for the security of industrial buildings
01. NÜO One
NÜO One is NÜO Planet's most powerful access control system. An ideal solution for different industries and sectors:
Heavy industry

Oil industry

Energy

Steel industry

Raw material manufacturing industries

Food industry

Pharmaceutical industry

Chemical industry

Light industry, textiles, etc
A perfect system for high traffic areas and others with restricted access, different security needs and a challenging environment: extremely hot or cold environments, excessive noise, drafts, vapours, vibrations... NÜO One has been designed to work under the most adverse conditions without any incidents.
In addition, this solution can comprehensively manage the security of an industry based in different locations. As a multi-site solution, you will not need to install a different system in each site and maintain independent processes.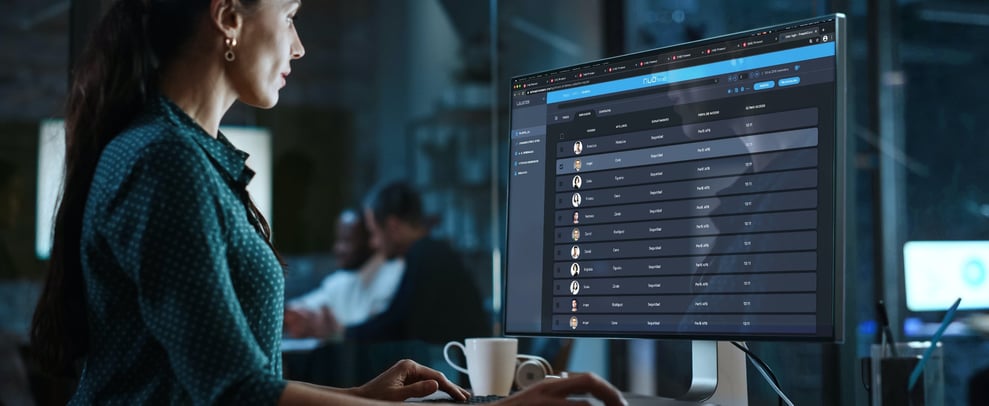 You will have total control over all spaces, employees, contractors, visitors and vehicles in your industry in real time. You can define schedules, shifts and calendars so that employees can only move through those spaces for which they have authorisation to do so and at specific times, if you so wish. Furthermore, you can cancel lost cards immediately and block users in real time, preventing any type of risk to the company.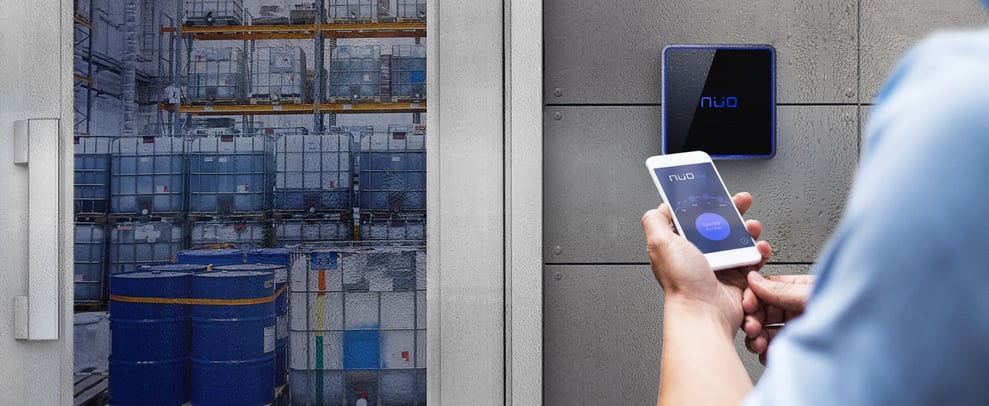 At NÜO we always recommend using biometrics, in particular in sectors as sensitive as the industrial one. It is the best way to guarantee with absolute certainty that each employee is their own key, ensuring that credentials cannot be exchanged or lent to third parties.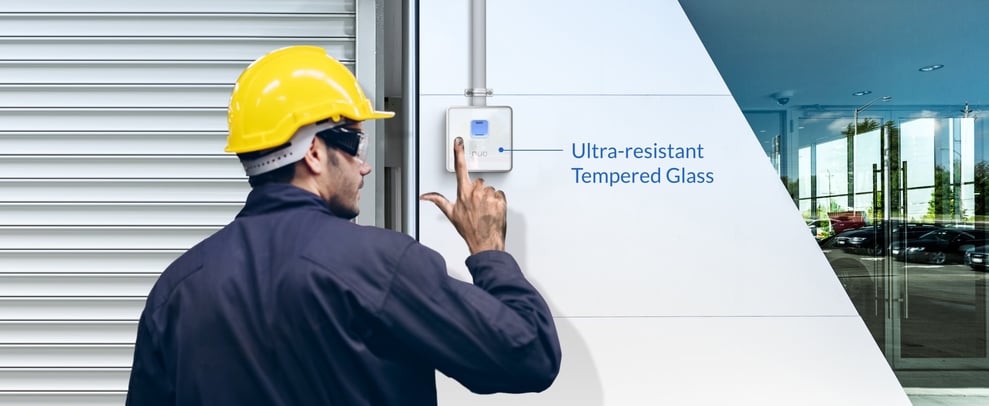 02. NÜO Sky
The NÜO Sky range is the ideal solution for the joint management of access controls and video intercoms for the industry. The equipment itself is the most sophisticated in terms of design and technology, and includes readers for the management of employees or authorised contractors (whether they are biometric fingerprint readers, card readers, with a mobile credential or remote UHF card readers) and a video intercom module, a great way of facilitating access to people or vehicles that are not registered in the facilities.
The NÜO Sky range is ideal for managing: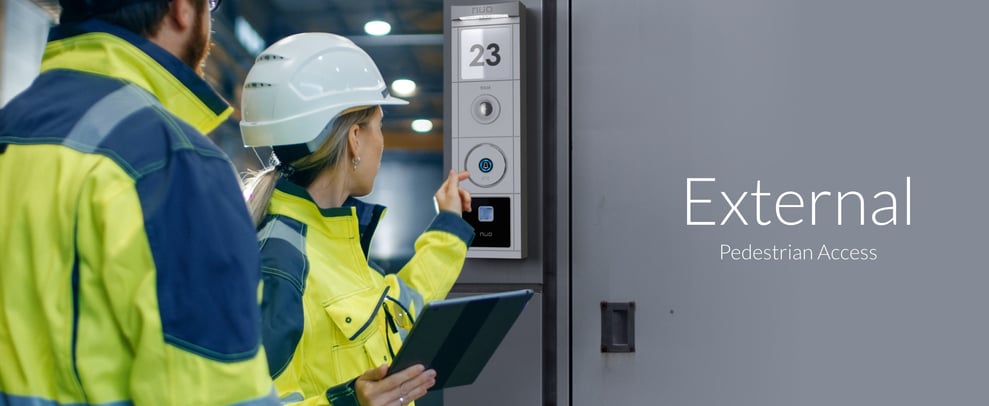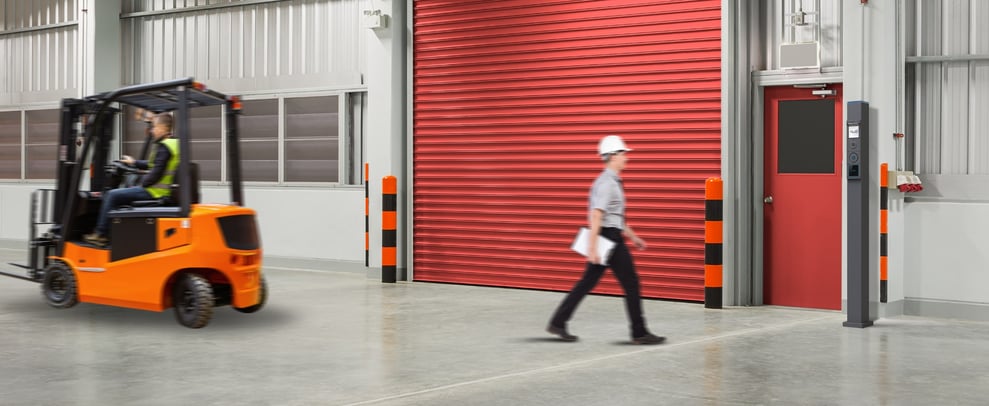 02.1.1. Outdoor pedestrian accesses peatonales exteriores
At NÜO, we have a specific range to be installed outdoors, due to its IP65 protection level and because it is made completely out of aluminium, guaranteeing the low maintenance and high resistance and durability of the equipment.

Within the Sky solutions for pedestrian access, we can find different types to be able to adapt to the needs of each industry: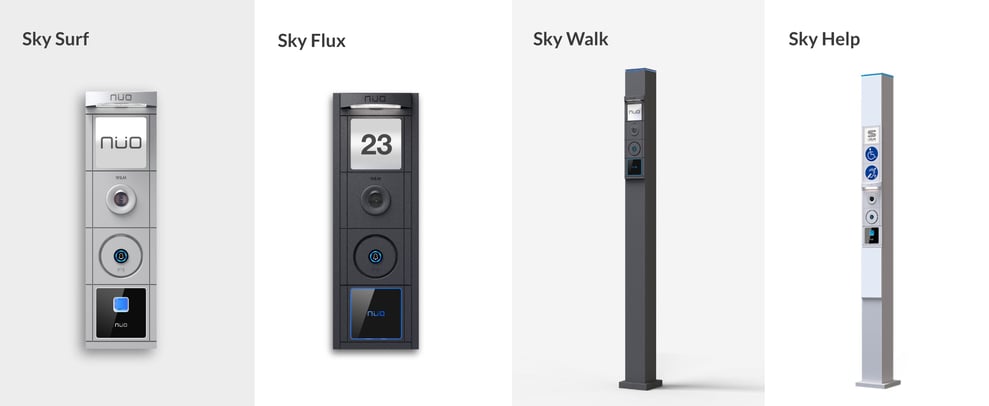 Sky Surf

: Comprehensive access control and video intercom system to be mounted on the surface of the wall for perimeter building entrances.

Sky Flux

: Comprehensive access control and video intercom system to be flush mounted on the wall for perimeter building entrances.

Sky Walk

: Comprehensive access control and video intercom system mounted on a post for perimeter building entrances, without the need to alter the building's facade.

Sky Help

: Comprehensive access control and video intercom system mounted on a post for the access of people with reduced mobility or hearing impairment.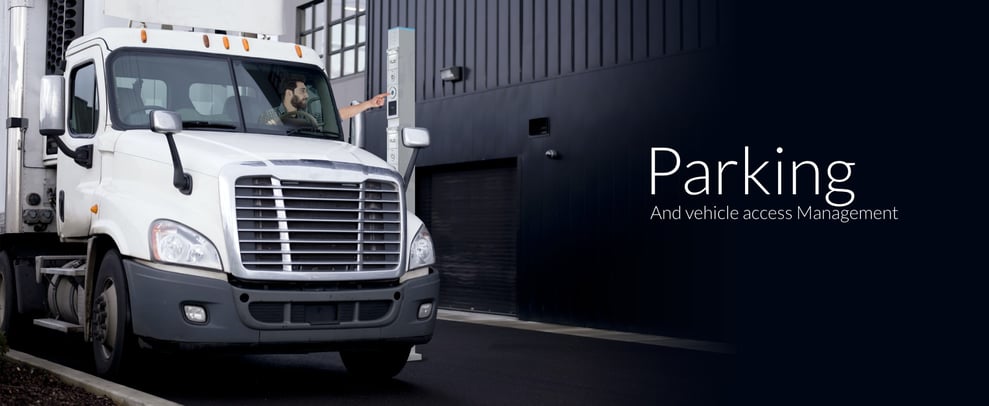 02.2.Parking and vehicular access management
NÜO has a specific range for the management of vehicles that is fully adapted to the industry, due to the resistance and durability of the solutions, as well as the ability to customise specific equipment in the form of posts to manage the entry of trucks and other types of vehicles.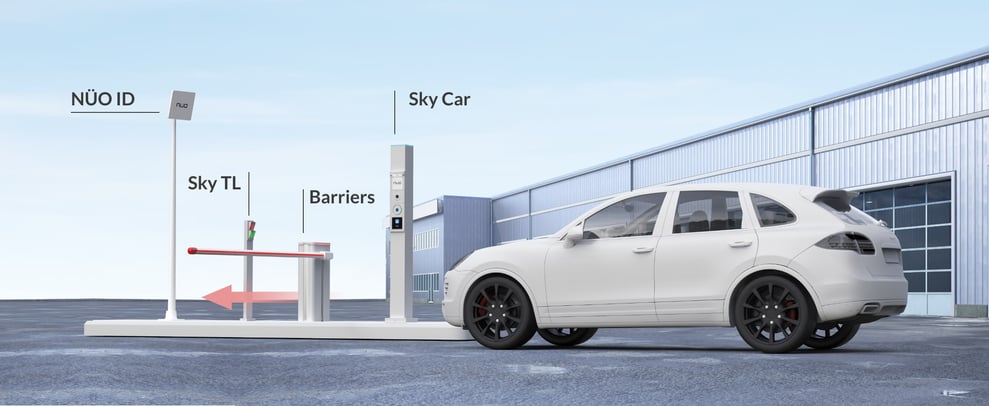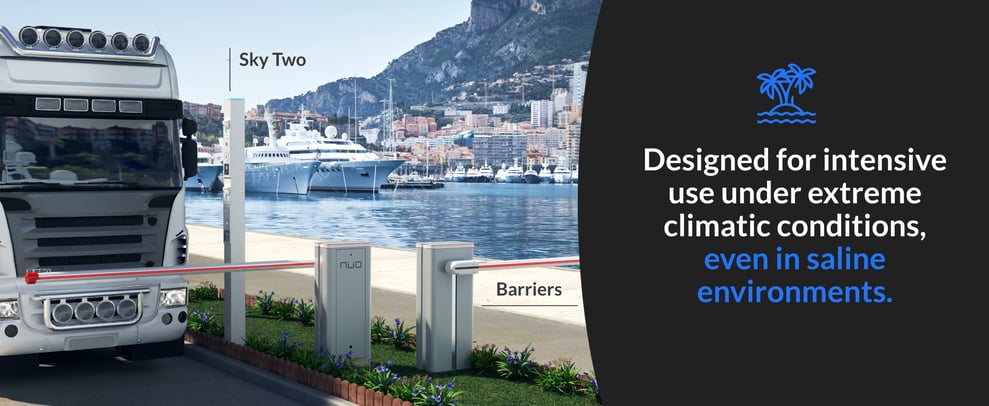 An ideal solution for controlling access to logistics areas, material loading and unloading areas or warehouses. NÜO provides the industry with flexibility thanks to its numerous combinations: specific equipment for cars and/or trucks, automatic license plate recognition, remote reading of UHF cards, automatic barriers, traffic lights, detection loops, configuration on an island with two-way traffic, etc., and many customisation options according to the client's needs.
- Sky Car: Comprehensive access control and video intercom system mounted on a post meant to be used exclusively for managing the access of cars.
Sky Two: Comprehensive access control and video intercom system mounted on a post, with modules at two heights to allow the entry of trucks, vans and buses. We have designed this industry-specific post because of how important user experience is to us.
NÜO ID: UHF card reader for remote automatic identification of vehicles, without the driver having to get out of the car or having to open the window to show their identification.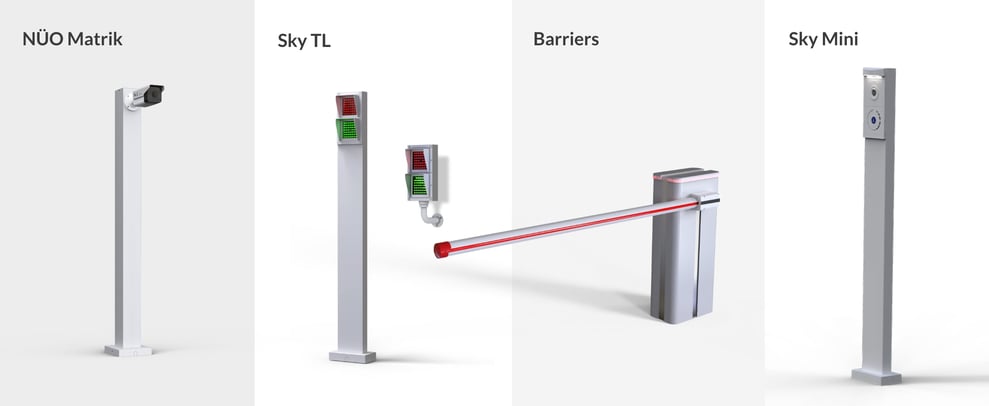 NÜO Matrik: System for automatic license plate recognition.
Sky TL: Elegant traffic light for vehicle access control, available as a wall mount or anchored to the ground.
NÜO Barriers: Sophisticated barriers to control the access of vehicles to the car park.
Sky Mini: Small-sized access control post.


NÜO One and NÜO Sky are the two safest and most powerful access control systems, since they allow you to manage a large number of people and doors, having the capacity to seamlessly respond to the needs of an industry with different warehouses and manage accesses from a single platform.
03. NÜO Awa
NÜO Awa is the access control system for the industrial sector par excellence. It is designed to withstand extreme temperatures (these types of solutions are usually placed outdoors, therefore, they have to withstand sudden environmental changes). Another factor to take into account is that dirt and dust are two elements that are very present in industrial buildings, a fact that can sometimes lead to low or mid-range systems that work via fingerprint not being able to identify fingers that are oily, dirty, scarred or worn down, or simply not being able to get a correct reading when there is dust in the environment.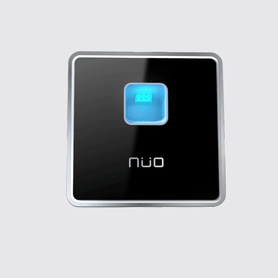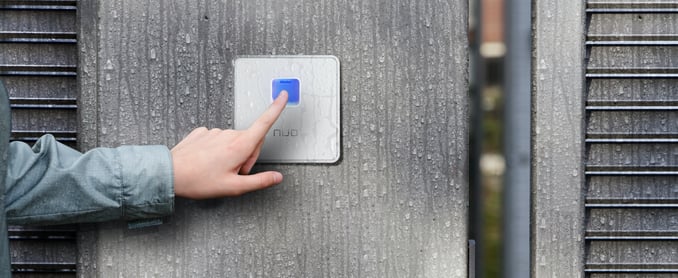 At NÜO Planet, aware that fingerprint systems are the safest on the market, we have developed a fingerprint access control solution that guarantees correct identification in any condition: it works with dirty, wet or greasy fingers, as well as with latex gloves, thanks to cutting-edge multispectral technology that this reader incorporates, making it perfect for the industry.
At the end of the day, the goods and assets that are safeguarded in the industrial sector are usually highly sensitive, meaning that ensuring an adequate control of movements and monitoring staff is of the utmost importance, and doing so through fingerprint biometrics is the best way to guarantee that the operator who is accessing a specific area is who they say they are, and that they have not left their card or credential with a colleague or a person who doesn't belong to the organisation.
04. Videointercomunicación con NÜO W

&

M
Access doors from the outside are key points to controlling the security of an industrial warehouse or logistics plant. They are used by employees and visitors, the latter of which have no clearance.

NÜO offers the definitive solution for the management of these accesses. A single device that incorporates a biometric or card reader for employee access and a sophisticated video intercom for visitors, with perfect audio and video quality. State-of-the-art technology with impeccable aesthetics to ensure maximum security.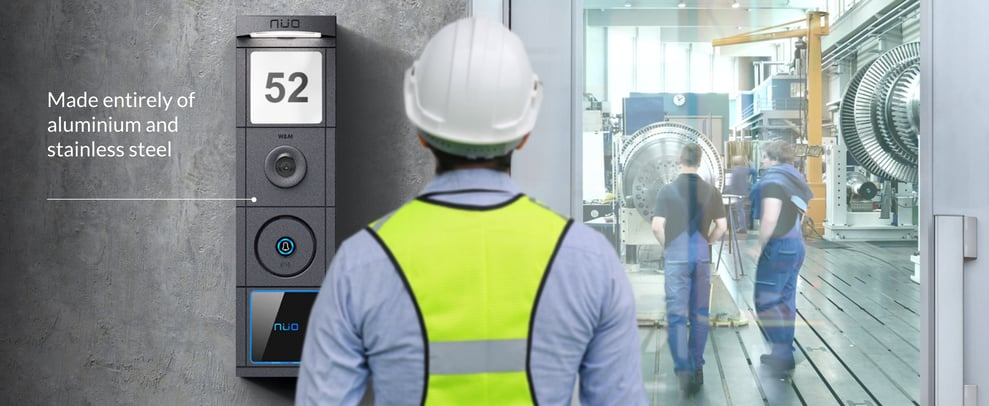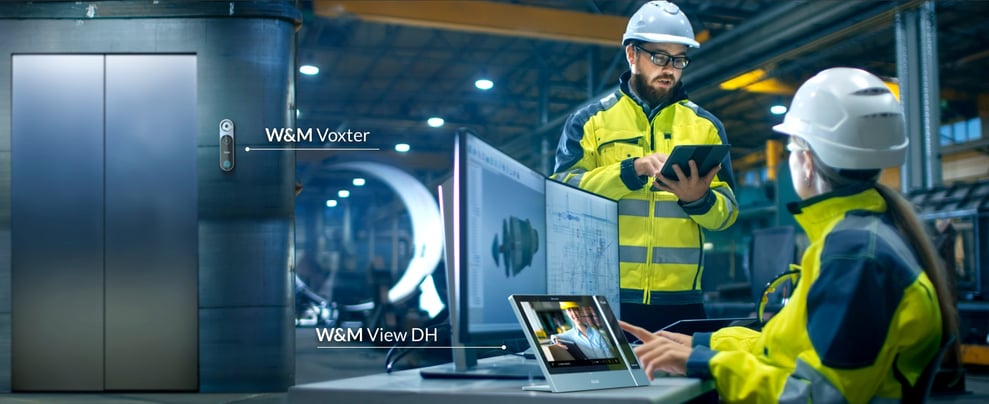 NÜO W&M is a video intercom system designed for intensive use and applied to any type of industry: heavy, pharmaceutical or light. Welcome your visitors through a video intercom, speak with them and open the door for them with a modern video console that is managed from the organisation's reception area or from the warehouse.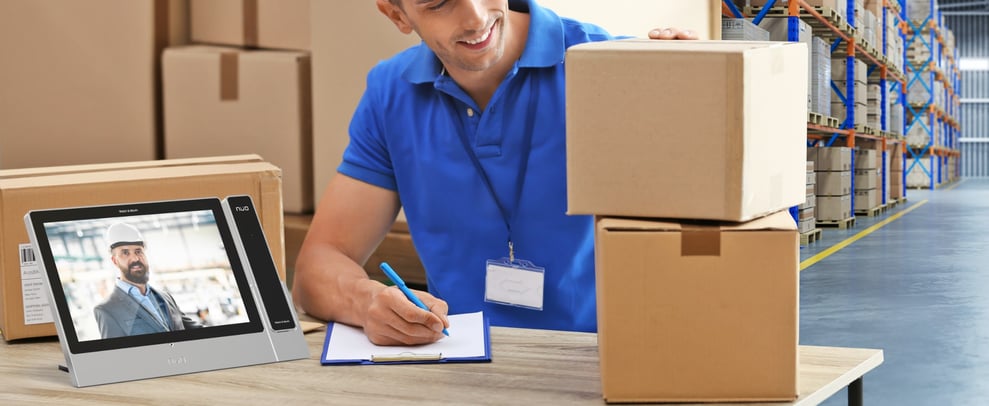 Furthermore, in the industry, managing security and communications between the different zones and doors is essential. For this reason, W&M is widely used in the industrial sector as an information or help point, placing different video intercoms at strategic points in the warehouse for emergencies or communication needs: laboratory areas, warehouses of hazardous materials or waste, intensive work areas, etc.

Another aspect that we pay a lot of attention to at NÜO is the durability of our equipment. W&M is made of aluminium with an extra-hard chrome surface finish treatment. The push-button and the camera are protected by a tempered glass front that is ultra-resistant disinfectants, scratches or being bumped. Neither temperature changes nor water, dust, dirt or saline environments near the sea will modify its appearance.

Here are the products that make up the W&M range::
W

&

M Voxter::: video intercom to control unauthorised visitors.
Sky Flux:: video intercom module for the joint management of visitors and employees, with biometric or proximity readers capable of working with MIFARE Plus® maximum security cards and with a mobile credential compatible with Android and iOS devices.
Video consoles
W

&

M View D:modern desktop video console for controlling unauthorised visitors.
W

&

M View DH: modern desktop video console with cordless handset for having private conversations with visitors who want to access the premises.
W

&

M View F:modern flush-mounted video console for controlling unauthorised visitors.
While these are our star solutions designed for the industry, at NÜO we offer solutions for all different sectors. Find your ideal solution on our website!
For more information you can contact us by clicking on the following link enlace.