How much crucial information for companies and people is contained in your data centre? What would happen if an unauthorised person could get a hold of that information? Data center access control is a key feature for any business.
Nowadays, information has become even more valuable than money itself. That's why data centre security has become an ongoing worry for managers, administrators and individual customers.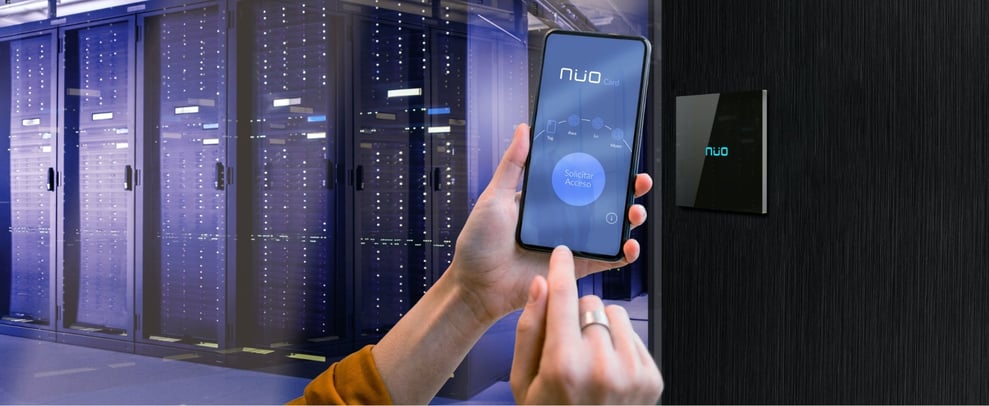 In general, data centres have an effective protection network against external attacks, malware or information hacks. This security that is implemented through firewalls, encrypted information and cybersecurity systems, protects storage disks and processors from external attacks in a relatively effective way.
However, is there effective protection against on-site attacks, hardware theft or information copying from inside the data centres?
The truth is that traditional security systems have been inefficient in preventing damage, theft, espionage or unauthorised access to the key information of companies and individuals.
Corporate giants such as LinkedIn or Dropbox have been victims of the theft of their clients' critical information. This type of theft is unquantifiable and is presumed to have caused billions of euros in losses, ransomware, identity theft or leaks of crucial information for industrial development.
That's why protecting your data centre through smart access control systems for these sensitive areas is currently a priority. Even more if you chose fingerprint access control for your data center, the most secure option.
Biometric access control systems that are hierarchical, scalable and designed as a bespoke solution are the most efficient alternative to comprehensively protect your data centre.
The vulnerability of data centre security
The data centres of the 21st century are the bank vaults of years past. Inside there are treasures of incalculable value for corporate and private clients who have entrusted this valuable information to centres that theoretically should provide maximum security for the data contained therein.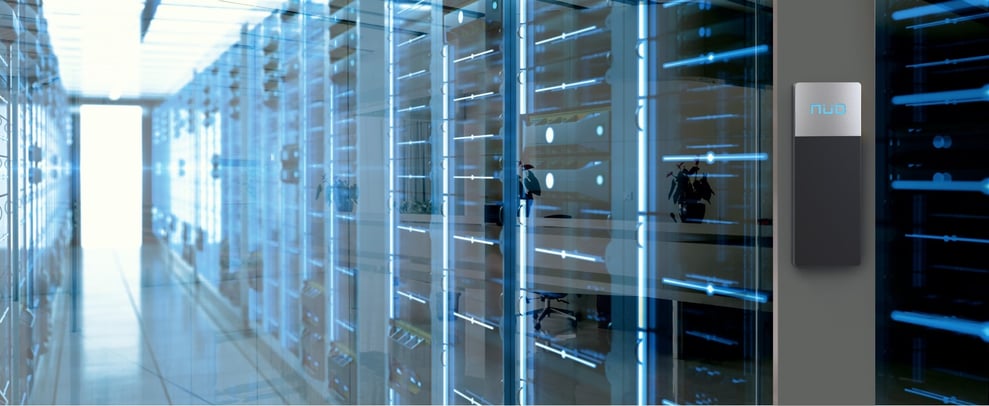 Although they can be differentiated by size, capacity, level of technology and innovation, there are mainly two types of data centres:
Private data centres
These facilities are located inside companies that handle different levels of internal information and that may be interconnected to external servers, intranets or public networks.
These centres contain crucial information for the company that is based on customer data, industrial secrets and know-how, intellectual and industrial property such as patents, processes, products, R&D, finances, partners, employees or company projects.

Outsourced data centres
Generally speaking, these data centres are considered to be the core business of IT companies that provide management and/or storage services for other companies, public bodies or individuals.
Information of vital importance is stored in the hardware of these data centres for clients who demand maximum discretion, security and inviolability of the information they contain.
Many data centre administrators and enterprise IT managers have focused on the cyber protection of these centres as a priority.
However, they have overlooked weak points regarding physical security, hardware theft, damage to equipment, malicious alteration of data or the copying of critical information. This is where data center access control is key.
This information may be accessible to employees, service providers, external technicians or anyone with physical access to these areas. Controlling the entry of people to these centres is more than essential in order to guarantee the data centre security of both the hardware and the information.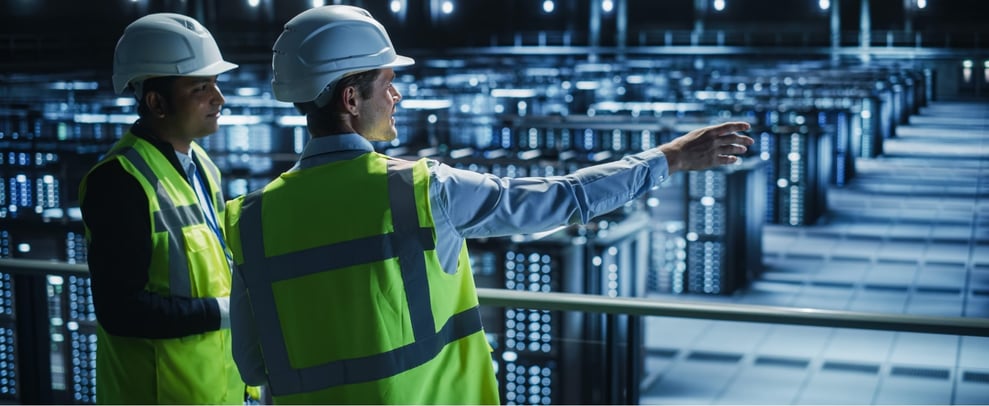 How to efficiently secure data centres
Access control is one of the most efficient, financially profitable and scalable ways of securing data centres today.
With a modern and intelligent data center access control system, the company can:
| | |
| --- | --- |
| | Block physical access to garantee data centre security |
| | Identify each employee with their fingerprint or with a mobile credential or high-security card. By using fingerprint biometrics, you will have no doubt as to who has gained access and you will have total control over your facilities. |
| | Establish customisable entry criteria for data centre employees and associates. For example, you can decide who will have access to the data centre out of all your employees or external workers, at what time or on what dates. For example, you can choose to grant access to an employee during their work shift only between the hours of 7 am to 3 pm from Monday to Thursday, taking into account their holiday schedule, while the employee on duty may have different access permissions for weekends. |
| | Generate reports on your data centre security to monitor entries and exits, and in the event of any doubts or suspicions, you can cancel permissions, which will take effect in real time. |
| | Activate advanced security functions based on the asset you are trying to protect, such as two-factor authentication, or the dual intervention mode or supervisor mode. |
Another noteworthy feature of data centre smart access control systems is that they keep records of all failed entry attempts with biometric identity capture or any other credential used. That is, they allow management to know if an employee or outsider has tried to enter a data centre. For this feature to properly function, experts always recommend biometric access control for data centers, more specific, fingerprint access control for data center. This way you are certain about who is the person accessing your premises, as fingerprint identification cannot be stolen, lost or borrowed by third parties.
NÜO Solutions for data centre access control: comprehensive security for your IT centre
With more than 40 years' experience in the market, NÜO Planet is the leader in high security and access control solutions for data centres, computer labs and software development rooms. We are experts on the 21st century data center.
Our access control systems are designed to provide comprehensive security in each area of your company through a high security data centre, adapted to the needs of your company and fully scalable to grow hand in hand with your company.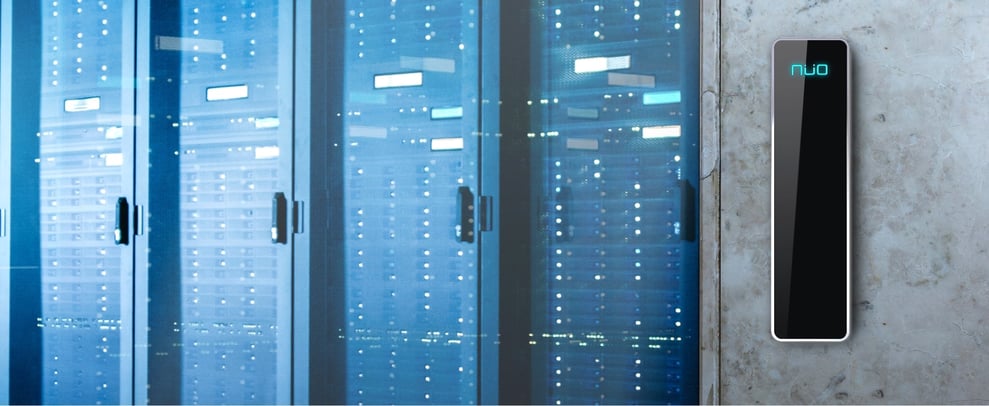 At NÜO Planet we offer you global solutions, with the widest range of security devices and the most intuitive and easy-to-use management application. With high security functions that are pre-programmed in the application and can be activated with a simple click, taking effect in real time.
With our next-generation biometric access control for data centers, recommended for high-security applications, you can decide to use your employees' fingerprints as the only parameter for accessing specially protected spaces and rooms.

The fingerprint has proven to be the most secure, practical and non-transferable and irreproducible means that currently exists, eliminating the risk of credential theft or the hacking of codes, passwords or physical keys. Being fingerprint access control for data centers the key to guaranteeing the maximum standard of security.
Furthermore, our IT centre security specialists can carry out a comprehensive analysis of your data centre access control system, customising your accesses with solutions tailored to your company's needs.