Logistics is currently one of the most dynamic and fastest growing sectors of the entire industrial and business world. Every day, the tasks of loading and unloading, classification, storage, and dispatch of goods require the participation of hundreds of different people, software, machinery, and supplies.
Distribution centres, loading docks, and warehouses are incredibly complex infrastructures that depend greatly on the synchrony between operations and time, a resource that is always scarce.
Many logistics centres have multiple access points through which employees, external operators and vehicles enter and exit, constituting an ongoing activity that is carried out 24 hours a day, 365 days a year.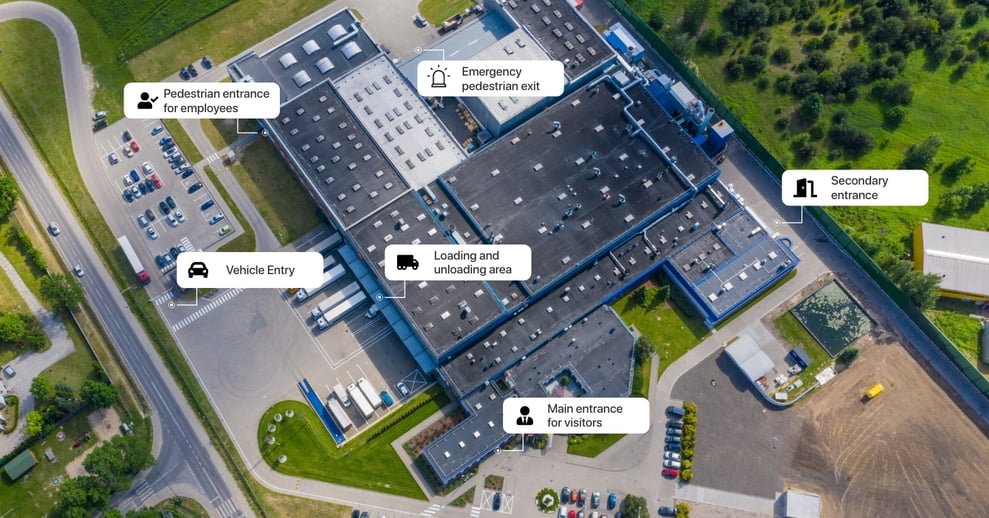 Logistics security is one of the biggest challenges for companies in the sector as, in addition to the speed required in operations, the protection of the structures and goods concerned must also be ensured.
Many centres are also developed as areas for the collection, storage, processing, packaging, or distribution of merchandise owned by third-party companies, that require special security measures.
The frenetic movements of equipment, vehicles, and people that come in and out of the logistics centre at all hours make security one of the highest priorities for the managers of these companies.
Given the inefficiency and low level of security of conventional systems for the logistics sector such as cameras, guards, keys, magnetic credentials, or access codes, biometrics has become the most sought-after solution to optimise access management without affecting mobility in day-to-day operations.
In this article, we will tell you why logistics companies have found the benefits of biometrics to be a dynamic and maximum security solution for their facilities, equipment, and operators.
Why opt for biometrics in the logistics sector?
A logistics centre is generally a large structure, with multiple entry/exit points and significant operator traffic. Some goods require specific environmental conditions while other products require special treatment due to their volume, weight, economic value, or fragility.
In logistics centres, the speed required by operations generate security weaknesses, since traditional systems can unacceptably delay operations. For this reason, an increasing number of companies are choosing to reduce physical security in favour of access control systems for logistics warehouses, achieving greater fluidity in the loading/unloading and processing of products.

In this sense, biometric access controls are the ideal solution. Based on the fingerprint, which is the most secure biometric parameter in the world as it is a non-transferable, irreproducible and unique element for each user, biometric readers use a technology to read, capture, and identify users in fractions of a second with the highest precision.
On the other hand, one of the greatest benefits of biometrics in logistics security is the ability to hyper-personalise each fingerprint by associating it with specific permissions for each user. Because in a modern industry, access permissions can't be global. Each employee needs to have access to their work areas alone, restricting their access to file rooms, storage rooms with valuable materials, areas with cash, etc.
Management can therefore design the security protocols for each user, area, and access in a way that is fully tailored to their logistics warehouse.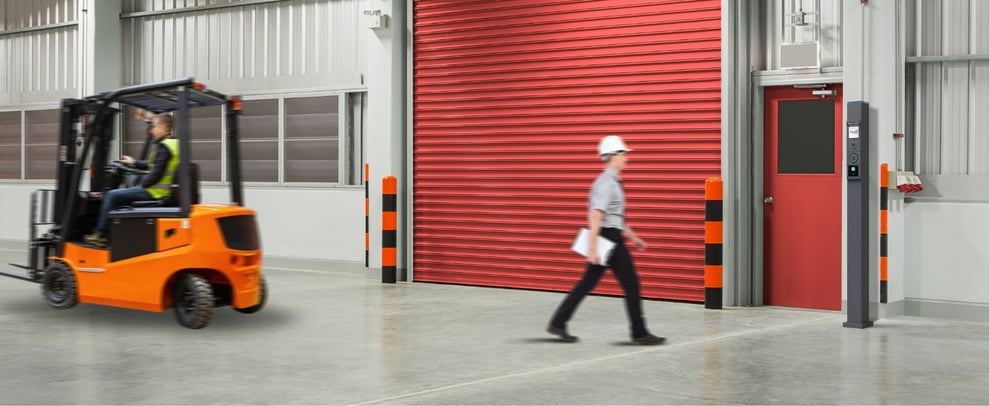 NÜO Solutions: Optimise the security measures of your logistics centre with biometric access controls
For 40 years, NÜO Planet has been the closest ally of the largest Spanish industries with innovative access control systems, the latest technology, and maximum efficiency.
As you can read in our article "Innovative Security Solutions for the Industrial Sector", biometrics applied to security allows infrastructure protection to be combined with a dynamic operational flow that optimises productivity.
NÜO is the high-security access control solution that allows each user to be identified with their fingerprint, a high security card, or their own smartphone, and decide which area each user can access, how, and when. At the same time, you can restrict access by hours, by shift, by date, by zone…
Four keys to security in logistics environments:
01.Guaranteed robustness

NÜO has been manufactured to work in the most demanding environments. It is resistant to abrasion, impact, water, saline conditions, and extreme temperatures, all of which will not interfere with how it operates or looks.

We offer outdoor access control systems, with top quality materials such as tempered glass or aluminium, and the IP degrees of protection IP67 and IK08 for outdoor equipment. Minimum maintenance guaranteed.
02.The most advanced biometrics for the industrial sector

The NÜO Awa outdoor fingerprint reader is ideal for environments with intensive work conditions. It incorporates the latest in multispectral optical technology, correctly identifying problematic, dirty, greasy, damaged, wet, dry, and worn fingerprints, or those covered by latex gloves. The latest in biometric controls.
3.Comprehensive management of vehicle and truck access

Monitor 100% of all entries and exits of vehicles from your logistics warehouse, and manage the loading and unloading of material in trucks with complete control. NÜO offers your logistics centre flexibility with countless combinations: specific equipment for cars and trucks, automatic license plate recognition, remote reading of UHF cards that allows you to not have to get out of the vehicle or stop it, automatic barriers, traffic lights, detection loops, etc.

4.Visitor management with the

most advanced video intercom system

Control the access of non-accredited visitors to your logistics centre and be able to answer all the doors with the most complete range of video intercoms, with the latest advances in audio and video. Place video intercoms at the entry points (reception, warehouse, adjoining areas, etc.) and receive visitors from a modern video console where you will be able to see whoever is trying to access your facilities with the clearest image, and communicate with them with total clarity, even when the warehouse is in an area of heavy traffic or loud noise.

| | |
| --- | --- |
| | NÜO's in-house designers create projects adapted to the needs of each logistics centre with maximum durability and with dozens of models in harmony with the architectural design of each building. Request a completely free demo of our access controls and become part of the next generation in logistics centre security. |