At NÜO Planet, as specialists in developing and designing Access Control systems and security solutions for companies, we know that each client is different, as well as their needs. Therefore, we offer solutions for both small and medium-sized companies (SMEs), the retail industry and luxury homes with our NÜO Go! solution, as well as for large corporations, industries and critical infrastructures with NÜO One.
As an installer, before offering one solution or another to your client, you should be familiar with the differences between both solutions, because sometimes the size of the company isn't a good enough indicator to understand what solution they need.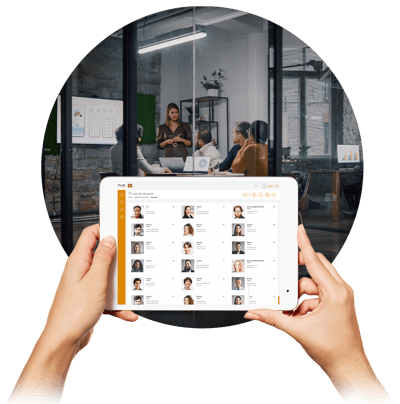 About NÜO
Go!

:
Access Control System for SMEs
NÜO Go! is one of the easiest access control systems on the market in terms of its use and installation, ideal for small and medium-sized companies (SMEs), the retail industry and luxury homes. This solution allows each user to be identified with a high security ID card, a mobile credential or through their biometric data and to establish different security profiles for each user, deciding where, how and when they can gain access. All this is done in the simplest and most intuitive way, with a single gesture and without any type of key, allowing you to open a security shutter, open a door or deactivate an alarm. Your business will be up and running in less than a minute, as if by magic.
An All-in-One solution is designed to facilitate the work of installers, specifically for SMEs. It is intended to be a bundled solution that includes: software, hardware, batteries, power supply... And it all comes practically assembled, managing to reduce installation times thanks to its coloured wiring that is like child's play.
One system to manage up to 250 users and 8 doors (+4 doors combined with video intercom and access control), through an intuitive application that you can access wherever you are and from any tablet, computer or mobile device.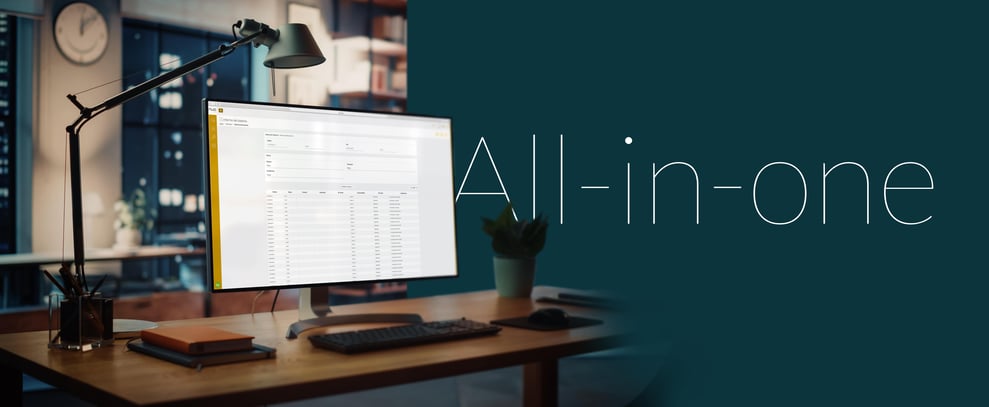 Advantages of NÜO

Go!

for your

clients




Flexibility: Do you only need to control 4 doors instead of 8? No problem, since the system allows you to connect only the accesses that are needed and you can modify it at any time as needed. The 8 doors do not necessarily have to be connected right from the start. And when it comes to expanding how the software is included and embedded in the equipment, you will only have to pay for the extra terminals that you add. The software will continue to work as usual! This is just one of the many advantages of having the same manufacturer design the hardware and software.
All in one click:There is a log of everything that takes place and tailor-made reports can be issued: broken down by doors, users, date, incidents... Everything will be at your clients' fingertips from any computer, table or mobile phone and with no learning required. A great user experience.
Sencillez:

Your client will be able to manage and control their company's security wherever they are, even while lying on a sun lounger on holiday.

Licenses-free: You can forget about annual licenses and fees you can't escape. It's the first Access Control system that does not charge for the software. It's all included in the equipment!
Forget about keys: And let your client choose the credential that best suits their lifestyle: by fingerprint, by mobile credential or by reading high security MIFARE Plus® EV1 cards. A very comfortable system that provides a high level of security as it's not possible to make copies of the key, lose it or let someone borrow it, and convenient, since you'll never forget it because you are the key yourself.



Advantages of NÜO

Go!

for

installers

Plug and play, connect NÜO Go! and forget about incompatibility problems: the readers, software and the application have been designed to work together, they recognise and understand each other perfectly.

You'll have a powerful processor, secure high-speed communications and the best of all: you no longer have to install any application, because the software is embedded. The power supply, charger and batteries provide the energy the entire installation needs: driver, readers, sensors and locks.

Furthermore, as the software and hardware are developed by the same manufacturer, you'll forget about any incompatibilities in the installation, being sure that everything will work perfectly the very first time.
Some of the fesatures and functionalities include:
Colour touch display with indication of installation status
Works at 48V: greater distance, greater autonomy, fewer problems
Colour-coded connections. Embedded proprietary software
4-core processor/communications and power over a single standard data cable
4 independent buses for doors
Fail-safe terminal blocks. Protections on all inputs and outputs. All included: Power supply, charger, battery and much more...


How is it installed?

Installation is like child's play. You will be amazed at how easy it is to configure the installation devices. NÜO Go! automatically locates them and all you have to do is name the doors.

In addition, from the display, and without the need for a computer, you can view the status of the entire installation at a glance and in seconds: communications, power supply, batteries, inputs and outputs, IPs and much more. Another advantage is that the display warns you in the event of a power failure or any problems in the power supply.

What's more, the SDUs make the system easier to install, since they centralise the wiring and connections in a secure point near the door. Just one cable from driver to SDU and from there to the sensors, readers and locks. Forget about messy cables, with NÜO Go! everything is simple and you can cut installation and maintenance times in half.
---
In conclusion

As an all-in-one solution, we give you everything so that you don't have to worry about a thing. As the software and hardware are both designed by us, you can avoid any incompatibilities in the installation and everything will work perfectly the first time, because the devices are designed to work together. Updates are free for life and are take place automatically from the web application.

Guaranteed durability and low maintenance thanks to the use of materials such as aluminium and tempered glass.
---
About NÜO
One

: Access Control System for large corporations

NÜO One is the solution to control accesses in large corporations, industries and critical infrastructures, in order to control employee access to facilities and manage unauthorised visits. NÜO One is a platform for managing security and access control in any space. Manage employees, temporary staff, visitors and vehicles from the same platform.

NÜO One has the capacity to manage thousands of users and doors, and is ready to work non-stop, 24/7. It is capable of managing access and video intercommunication in the simplest way possible. Visitors can be received through a sophisticated video intercom with perfect audio and video quality and allows for employee access via a biometric reader (by fingerprint) or high security smart cards or mobile credential.

Manage the safety of people and vehicles in the most intuitive way. From a single control centre, with information in real time and tailor-made reports, decide who accesses each space, when and how: entries from outside the facilities, turnstiles, car parks, lifts, visitor management or any other specially protected area (executive offices, server or file rooms, meeting rooms, warehouses for sensitive material). Everything is done from a single application in the simplest way. Because at NÜO, we apply technology to simplify complex tasks and everything is designed to make sure you don't waste any time on what NÜO can do for you.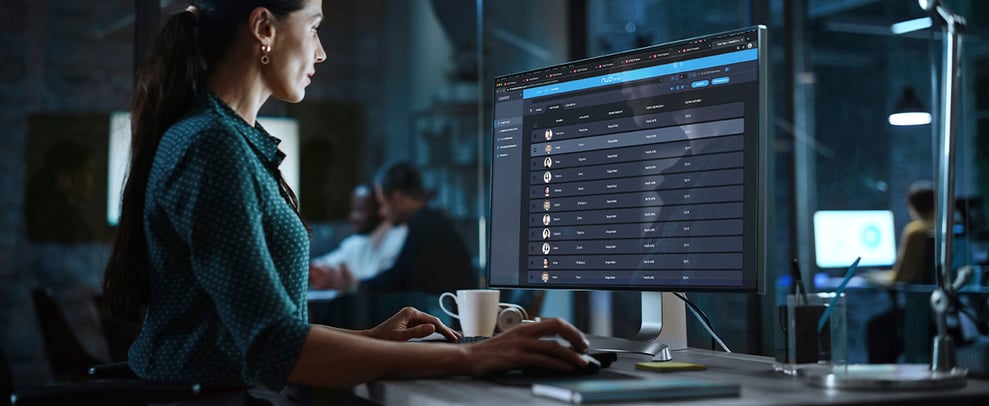 Advantages de NÜO

One

for your

client
Control and management:NÜO One has different models of operating positions for the integral supervision and management of the security of corporate and industrial buildings, critical infrastructures and any complex in general that requires 24/7 surveillance and supervision.
One-size-fits-all is a thing of the past: Not all doors are the same, nor do all spaces have the same control and security requirements. That's why NÜO One offers the widest range of access control equipment on the market. Because we know that each installation is unique.
Scalable: It allows you to start with just a few doors and expand the system when needed. It won't be a headache to do, since it's as simple as adding a new device and configuring the new accesses and functionalities in the system. The same application can be used for an installation with 20 doors, or for another with 1,000.
License-free:With NÜO One, the software is included. It doesn't matter how many users you have, or the number of doors or operators. The client will have access to the complete application with all its functionalities, at no cost and for life. And if in the future you decide to expand the installation, the same software can be used. No extra or added costs. No surprises.
Durability: All the NÜO One equipment is made with the highest quality materials, designed to last and not have its appearance change over time, in particular the equipment that is designed to work outdoors, which is highly resistant to abrasion, impacts, sunlight, rain, saline environments and extreme weather conditions. Exquisite but robust finish. Made to last, forever and ever...
Ventajas de NÜO

One

para

instaladores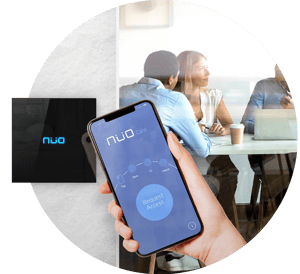 Evita incompatibilidades: With NÜO One, the software and hardware are made for each other, and they understand each other perfectly. There is nothing that needs to be integrated, and incompatibility problems do not exist. Readers, drivers and the application are designed to work together. Much of the start-up is automatic, because the application knows its drivers and the drivers know their readers. The result: a global and fully integrated system, where everything works perfectly the very first time.
Distributed intelligence: The NÜO One drivers are the brain of the system and are in charge of managing the readers and the different devices related to the doors. Their main mission is to provide the system with "distributed intelligence". Each driver manages the doors assigned to it and is the link between the terminals and the application.
Smart and automatic configuration:The automatic driver and terminal recognition system will leave you speechless. In just a few minutes, you will be able to configure an installation from any of the applications... and it'll start to work! Everything is designed so that you don't waste any time.


---
In conclusion
Unlike NÜO Go!, NÜO One is designed for organisations and corporations that have to manage a large number of doors and users. It is designed for accesses on foot and by vehicles alike. Allowing it to adapt to each environment and sector: Healthcare, Shopping Centres, Industrial, Education... NÜO One offers multiple solutions so that you can configure the system tailored to your building, instead of having your building adapt to the security system.
By covering a greater number of doors and users, its installation is a little more complex than that of NÜO Go!, in order to offer the necessary security and communication capabilities between the doors. When linking video intercoms with accesses to interior and exterior doors and car parks, much more powerful readers are required. For this reason, at NÜO, we offer functionalities and terminals specifically designed to meet the needs of each company, with an installation that has no incompatibilities and has an intelligent and automatic configuration. Because our goal is to make the installer's life easier.
Want to know more about these systems? You can contact us at the following link.