Guaranteeing security in hospitals is a real challenge given the large influx of different people who visit these centers daily. Hence, it is necessary to have security systems in place that ensure the protection of employees, patients, equipment, medications, and files with sensitive information.
If you want to find out what options exist and how to protect each type of asset, this article is for you!
Hospital security: What is it and why is it so important?
As we previously discussed in the article Security Challenges in Modern Health Centers, even though hospitals have traditionally been safe places, in recent years there has been an increase in the theft of patients' and staff's belongings, the theft of medicines, material and machinery, and even attacks on healthcare personnel, which represents a huge cost for these centers.
If we also consider the existing budget limitations and the need to increase investments in new equipment or more staff, it's not surprising that security has been relegated to the background on some occasions and that health centers are finding it necessary to increase the level of protection against internal, external, and even accidental threats.
Main security options in hospitals
There are multiple options that help increase security in hospitals, where access control can be highlighted as the only preventive means for guaranteeing complete and seamless protection, that is, it is the only tool that prevents unauthorized access. In the case of cameras or alarm systems, for example, they are simply dissuasive systems that do not prevent unauthorized entry into specially protected spaces, nor the theft of material by visitors or employees of the center itself.



Access Control
If it is only possible to implement one security method, implementing an access control system is undoubtedly the most highly recommended option for a health center, since the entry of unauthorized personnel in specific areas is the most common and relevant risk. These systems are in charge of minimizing this danger, identifying all users who request access to certain private areas and granting or denying their entry depending on whether they have permission to be granted access. This method prevents unauthorized access by both external personnel and visitors, and internal hospital personnel (for example, a nurse doesn't necessarily need complete access and may only be allowed to access those spaces that are required for their daily work, restricting their access to specific storage areas or rooms).
To guarantee security in hospitals, biometric fingerprint identification should be highlighted as the most appropriate identification method, as we explained in the article ¿Por qué deberíamos usar sistemas biométricos en los hospitales?,
as it is an effective and extremely secure method, since identification is based on the physical and biological characteristics of the users. In fact, since these are characteristics that are inherent to users, we eliminate the risk of loss, theft or transfer that exists in identification methods such as access cards, keys, numerical codes, etc.
| | |
| --- | --- |
| | It should be noted that in the case of health centers, it is essential to have especially resistant biometric readers that can efficiently read fingerprints even with gloves on or wet, worn or extremely dry fingers (very common conditions in health centers) and that ensure asepsis. |
Don't miss the video where we show it to you!
Regarding the hygiene conditions required in these centers, at NÜO we have biometric readers with an antibacterial treatment, as well as the innovative Awa L reader that has a patented technology based on ultraviolet light to eliminate viruses and bacteria from the surface of the reader.
Discover the patented ultraviolet technology of the revolutionary

NÜO Awa L

We tell you all about it on its website

Go to its website >
Importance of having an access control system

Having an access control system has gone from being an option to becoming a real necessity given the numerous advantages it offers. In the case of health centers, some of the most relevant are the following:
| | | | | | | |
| --- | --- | --- | --- | --- | --- | --- |
| | | | | | | |
| Staff | Patients | Medication | Medical equipment and machinery | Hazardous material | Confidential information | Laboratory and surgical areas |
Prevent unauthorised access

Personalization of notifications according to the use of users.

Access segmentation with personalised permissions by user groups, areas, hours, etc.

Symbol of responsibility and greater commitment.

Sincronization of accesses.

Minimisation of the risk of infections.

External Security.

Minimisation of the risk of infections.

Unified control and monitoring of employees, visitor, temporary staff, and vehicles, as well as all the different spaces.
| | | | |
| --- | --- | --- | --- |
| | | | |
| Doors | Turnstiles | Elevators | Parking |

As you can see, it is the most complete and useful system for managing the bustling day-to-day of this type of establishment and it can be easily integrated with other security methods.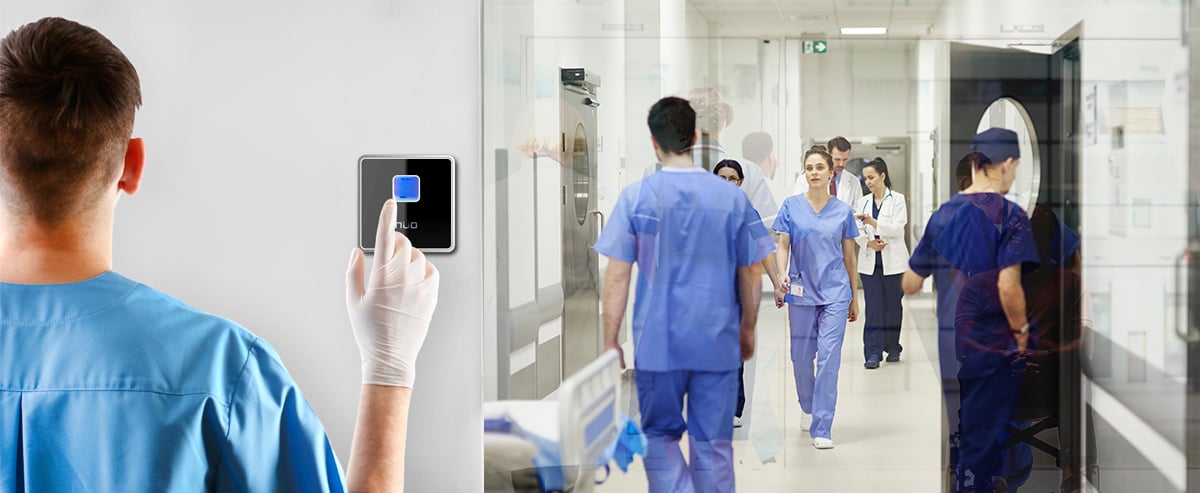 How to choose the right hospital security system for you
There are many aspects to consider when choosing the access control solution that best suits the specific needs in each case. However, in terms of security there are some general premises that should be considered and will guide you in the selection process:
Fingerprint biometric control is the most secure system.

Wired systems are more secure than wireless since they facilitate the arrival of information in real time

Automated systems are more secure than manual ones since they eliminate the possibility of human error.

Unified systems allow for grater control of information, for more efficient and operational decision-making.



NÜO ONE: The best solution for security in hospitals and healthcare centers



NÜO One is a solution specially designed for large buildings, such as corporate buildings, shopping centers, educational centers and, of course, health centers. It has 4 features that make it the ideal choice for protecting hospital security:
1. Comprehensive control from a single management platform:
versatility in the assignment of permissions allows for detailed management of different permissions for staff and visitors, common areas and restricted areas, and even worker shifts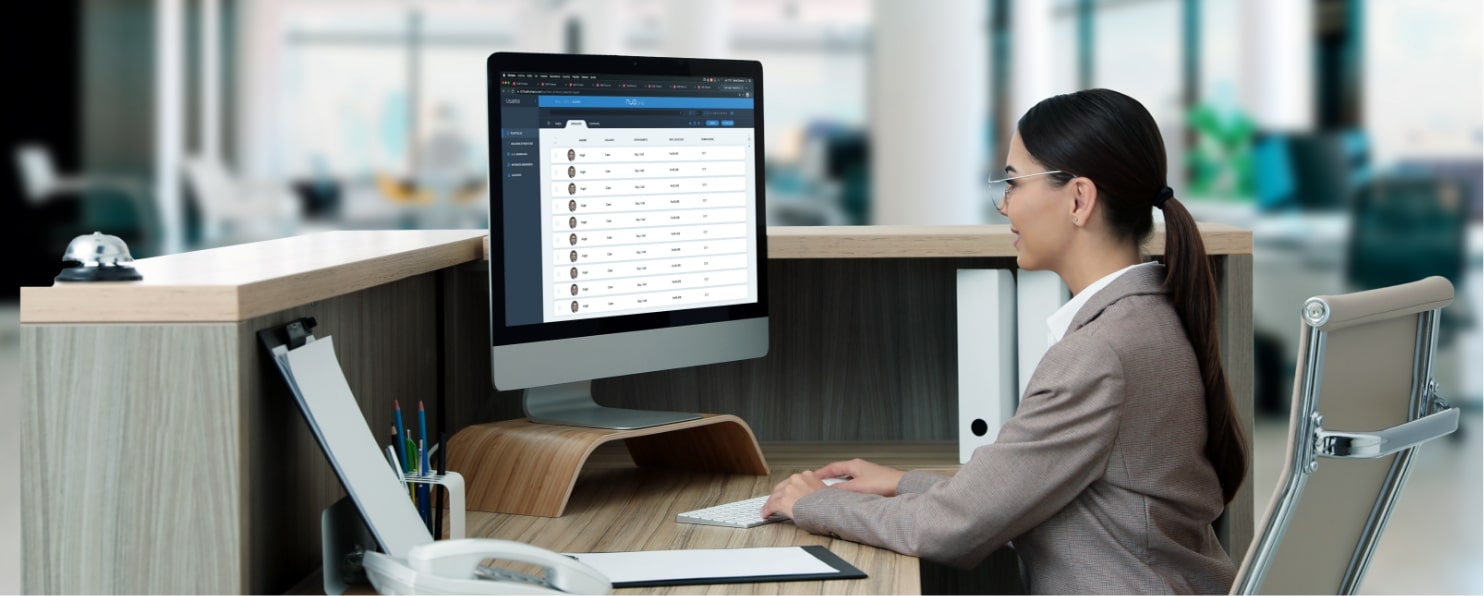 2. Elevator management:
with NÜO One it is possible to reserve elevators for the exclusive use of personnel through biometric or card readers, registering all the users who have accessed them. In addition, it includes a video intercom system that connects with the hospital's wards to manage emergencies
.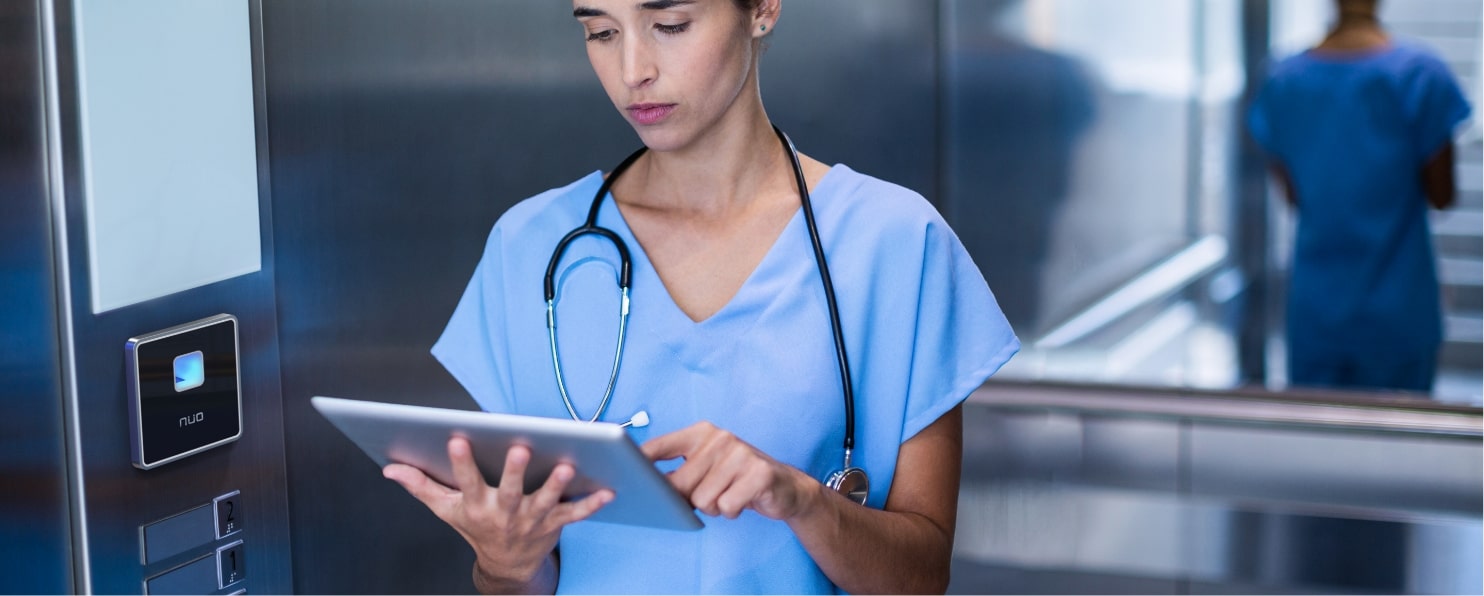 3. Doors with interlock function:

the NÜO one management platform comes with pre-programmed high security functions so that its activation is really simple. This is the case of doors with an airlock function, widely used in hospitals.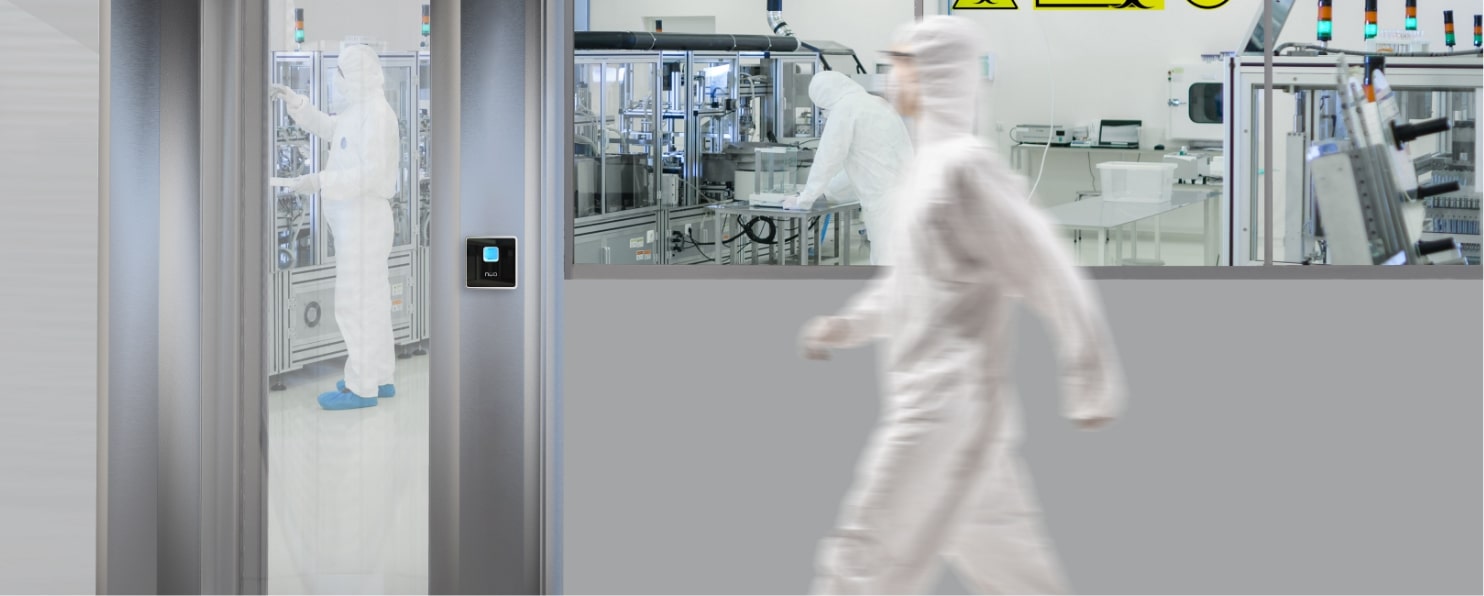 4. Information or help points:
pallows for the management of points in strategic places in the building that allow anyone to communicate with the main office to resolve any doubt or emergency through video intercom devices.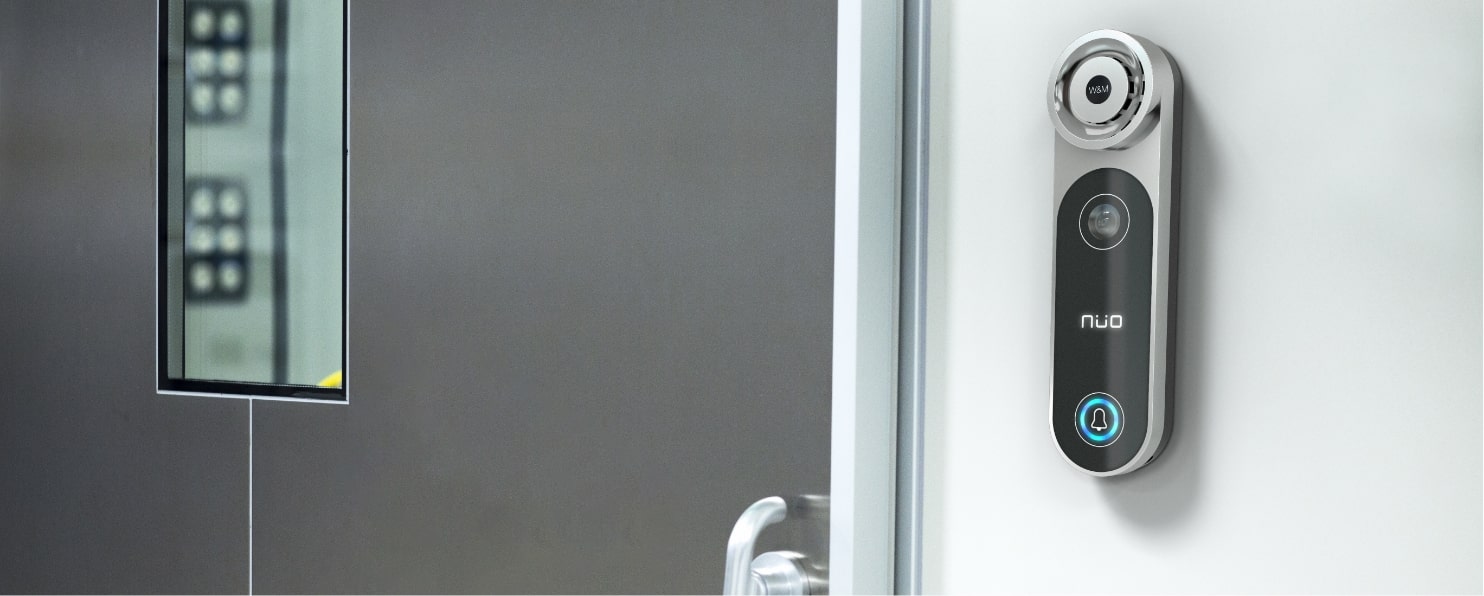 5. Evacuation mode and advanced statistics with capacity control:
the system allows for the management and monitoring of capacity, in addition to configuring how each door will act in an emergency, for example, by selecting which doors will remain open to facilitate evacuation and which will be closed to prevent theft or tampering.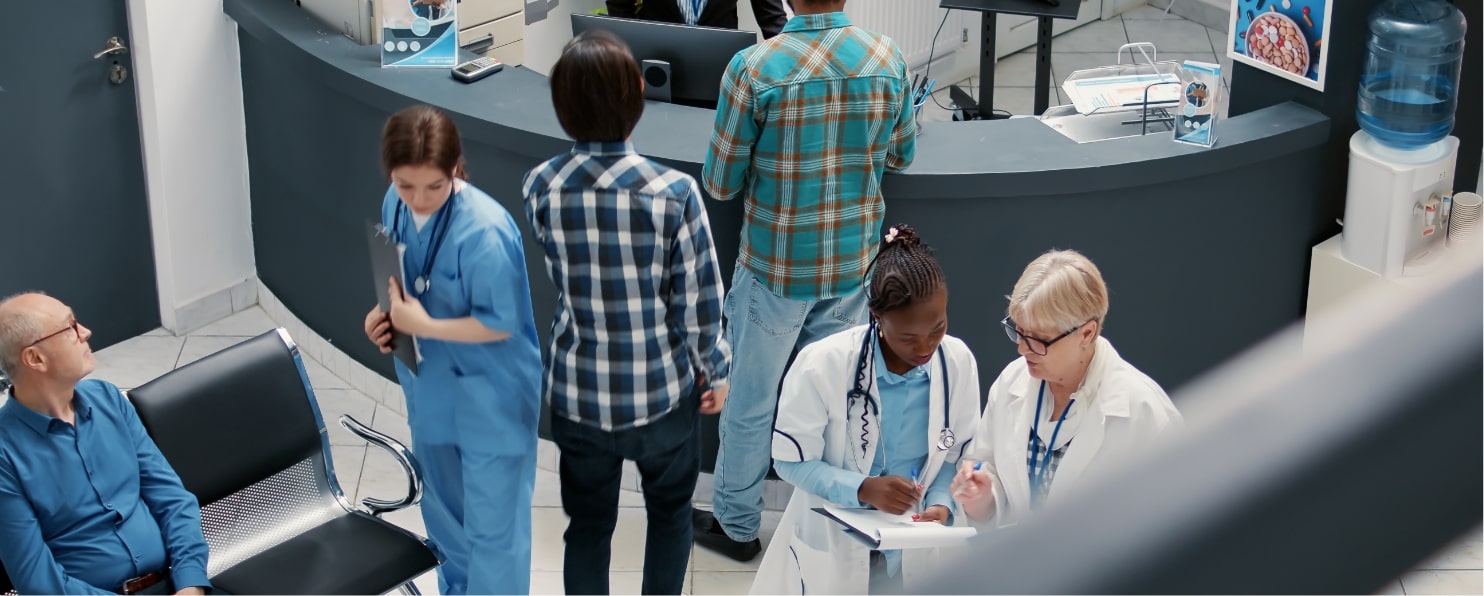 if you need more information about the NÜO Planet solutions for security in hospitals, or personalized advice on which solutions are best suited to the needs of your health center,

contact us

o

request a demo.



At NÜO Planet we will be happy to help you.