Vehicle access control allows for the secure and simple surveillance and management of vehicles that access a venue or facility.
Advances in this type of technology have led to the ability to increase the effectiveness of the vehicle access control system while improving its accessibility for all types of users.
We'll tell you everything you need to know about the current options for vehicle access control.
What topics are we going to cover in this article?
01. What is vehicle access control?
02. Why should you have a vehicle access control system in your company?
03. Identification systems for vehicle access control
04. NÜO Planet: Manage vehicle access control in any space
01.

What is vehicle access control?
Vehicle access control systems include all kinds of tools and technologies whose objective is to authorize or restrict the passage of vehicles to a facility.
To do this, these systems are responsible for identifying and authenticating the credentials of the vehicles, guaranteeing that only authorized persons are granted access. This guarantees the safety of the assets in a building, as well as the people inside.
Al igual que en otros types of access control, a vehicle control system can be complemented with other systems to keep a record of the people who have visited a facility, collecting their data, visiting hours, etc.
Vehicle access control thus becomes an adaptable option for all types of facilities and environments:
| | | | |
| --- | --- | --- | --- |
| | | | |
| Private garages for small and medium-sized companies | Large corporations | IIndustrial facilities | Private homes |
02.

Why should you have a vehicle access control system in your company?
They are a fundamental security barrier
Having a high level of security in the perimeter pedestrian accesses to a building may not be enough if the accesses in the parking lot are not secured. Thus, a solid and resistant vehicle access control system stops the passage of unauthorized people.
They facilitate access management
Vehicle access control systems facilitate access management. On the one hand, they incorporate information about the people who are authorized in a facility. On the other hand, they are capable of deactivating permissions if, for example, an identifying element is lost. The system is also capable of generating reports and records that collect data on accesses, always keeping a record of them, including unauthorized access attempts or those outside of allowed hours or areas.
Quick to install and easy to use
If you have a vehicle control system, it is important that the chosen solution can guarantee quick and easy installation and that, in addition, the system is intuitive to use and offers great user experience for the management software.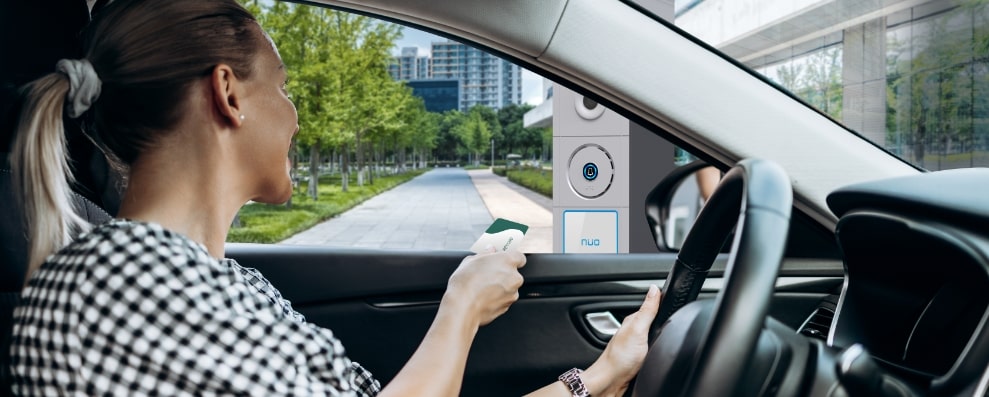 03.

Identification systems for vehicle access control
RFID Access Control
RFID (Radio Frequency Identification) access control can identify credentials from a short distance and, by registering them, send an activation signal to barriers or doors, effectively granting access.

It is a system that operates practically instantaneously, avoiding unnecessary waiting times.
UHF Access Control
Los lectores UHF suponen otra opción para realizar la identificación de vehículos y el control de accesos mediante la identificación a larga distancia, sin necesidad de que el vehículo se detenga ni necesidad de mandos para abrir la puerta del parking.
LPR (

License Plate Recognition) Access Control
LPR (License Plate Recognition) systems are integrated into video devices or cameras and the way they work is based on reading the vehicle's license plate to compare it with a database and, depending on whether said license plate is authorized to pass, they proceed to open the door or barrier.
Vehicle access control barriers
Vehicle control barriers represent yet another piece in the operation of a vehicle access control system.

They work together with the reader, which is in charge of giving the order to open the barrier or the garage door. Once the signal is received, the barriers are in charge of effectively facilitating or denying access. Afterwards, the barrier will close again, preventing access until it is activated once more. In fact, vehicle access control barriers are usually installed for facilities with a large influx of traffic, and which therefore require an intensive use of the vehicle access control system.
04.

NÜO Planet: Manage vehicle control in any space
At NÜO Planet we offer a variety of options for vehicle access control, as we explain in this article, capable of adapting to the different needs of companies and individuals:
RFID Access Control
The comprehensive Sky Car vehicle access control system provides a great company image by having a single terminal that combines a video intercom module for the control and management of visitors who gain access through their vehicle (with the ability to communicate with the control point with the best audio and video quality) and, at the same time, it uses the NÜO Air reader module, an RFID proximity reader, to manage accesses by registered vehicles.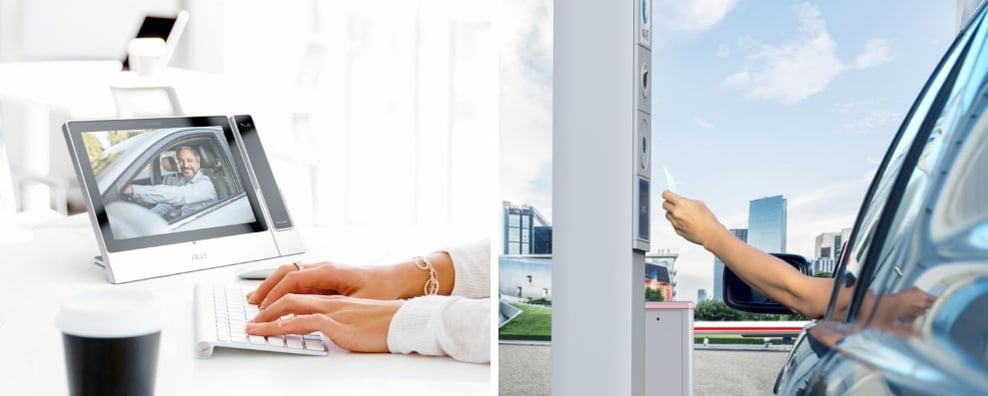 UHF Access Control
Our state-of-the-art NÜO ID technology acts as a card reader with UHF systems, facilitating long-distance vehicle access management without the need to get out of the vehicle or use remote controls.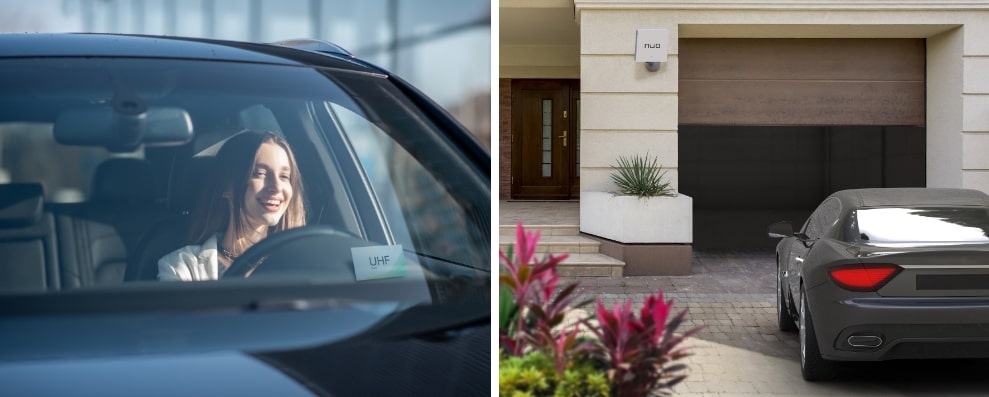 LDPR Access Control
NÜO Matrik is a camera system for automatic license plate recognition.

Through different configurations of these types of technologies, we can offer useful access control systems for different sectors and environments (for example, indoor and outdoor).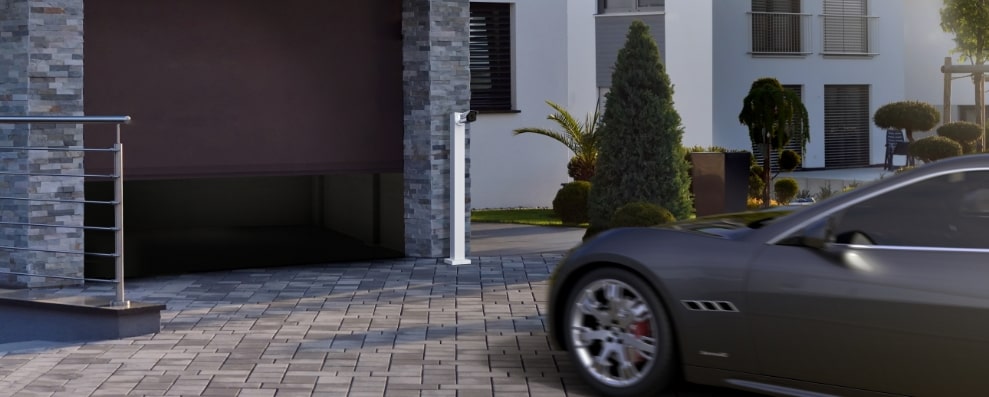 Do you want to know more about how to implement the vehicle access control system that best suits your needs? Contact us and receive personalized advice or request a demo of our garage access control system

to see first-hand how it adapts to your needs.