"Industrial espionage and ransomware are as catastrophic as the attack on the twin towers in New York"
This is a quote from the director of the FBI, who compares cyber-attacks to terrorist acts by extremist groups.
Although that may seem an exaggeration, cyber-attacks are impacting negatively on the world's industrial infrastructure, reducing confidence in communication and information systems. Cybersecurity has focused on the prevention of attacks, hacking and industrial espionage solely from an IT point of view, creating protective barriers against external cyber-attacks.
But what about insider attacks? According to risk analysts, more than 50% of companies have had their software spied on or maliciously altered by employees and insiders with access to critical areas of the company. And as we discussed in the previous article on Access control systems for offices: agility and security for your company, one out of three thefts occur within companies and are committed by "trusted employees".
Conventional security systems and cyber security have something in common: they only protect the company against EXTERNAL attacks.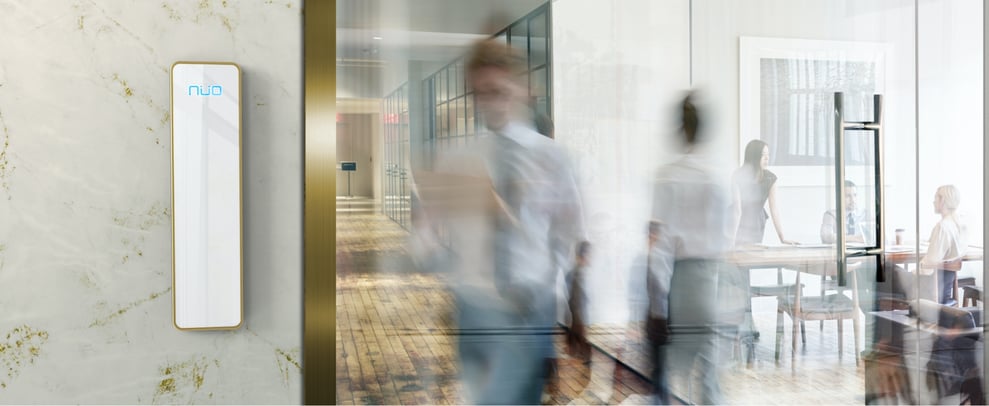 It is therefore of utmost importance that you implement an access control system in your building which provides complete and absolute protection. Without an access control system, which oversees the entry of employees, contractors, and visitors to critical areas of your organisation such as data centres and server rooms, IT areas, development and R&D labs, archive rooms where all paper-based information is stored, such as valuable know how... your company's security is only half as good, no matter how much money you have spent on cyber security and protecting yourself from external attacks.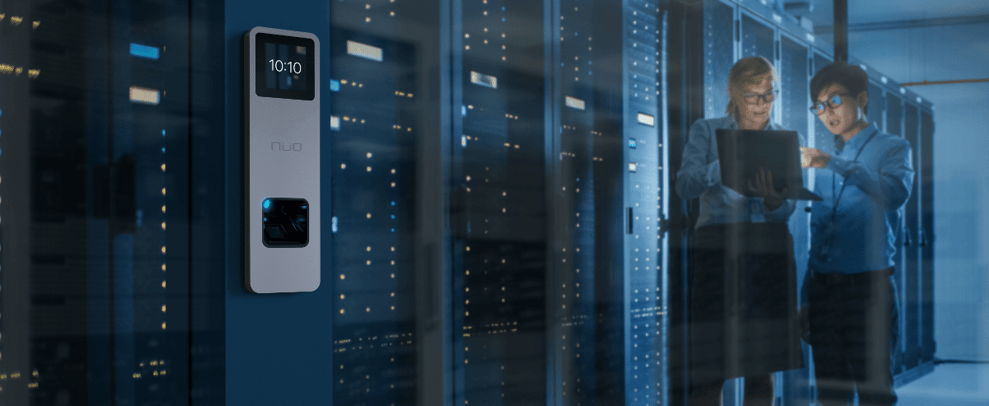 Innovation and implementing access control systems for corporate buildings is the only guarantee of success when it comes to your company's security. These new technologies can provide comprehensive protection against external and internal attacks. Here are some of the latest innovations in corporate security and access control.
Being ahead of the curve: the only effective protection
The entire development of modern industry is underpinned by an increased reliance on information and communication technologies. These systems allow companies to operate in an automated, systematic, and much more efficient manner.
However, these ICTs are vulnerable in that they can easily fall victim to espionage and malicious alterations of their operating systems from within, leading to unrecoverable losses both in terms of production and business development.
Until now, cyber security systems have been able to effectively prevent external attacks by creating firewalls, encryption, and multiple logical layers of information. However, cyber security is defenceless against in situ attacks by individuals with access to hardware, data centres or computer terminals.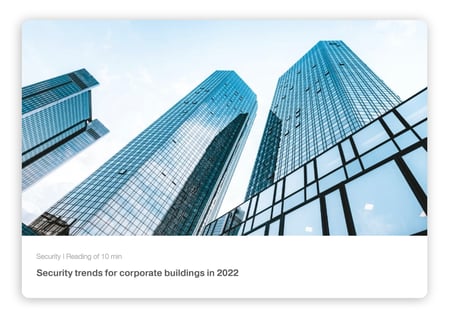 As we saw in Security trends for corporate buildings in 2022, security in corporate buildings which is based on guards, physical access, keys, analogue turnstiles, magnetic cards or entry codes, leads to unnecessary delays as regards access flow, directly affecting the company's profitability and its reputation. That is why we at NÜO always recommend protecting companies with biometric fingerprint readers, as this is the most robust and secure method of identification. Traditional security systems are based on physical IDs that are easily compromised. Access codes, physical keys and magnetic cards can be duplicated or transferred between people, making it impossible to trace the source of an internal attack. What prevents an employee from lending his or her access card to another person?
Biometric access controls are thus the ideal solution - and with real-time information - when it comes to preventing attacks of this kind without affecting performance, facilitating the fluidity and dynamism of operations.
Innovation in access control
As we have already seen, fingerprint access controls are the ideal solution when it comes to providing environments with more security, areas with greater protection and zones which are free from industrial espionage. NÜO access control systems for corporate buildings are at the cutting edge of technology, with innovations such as: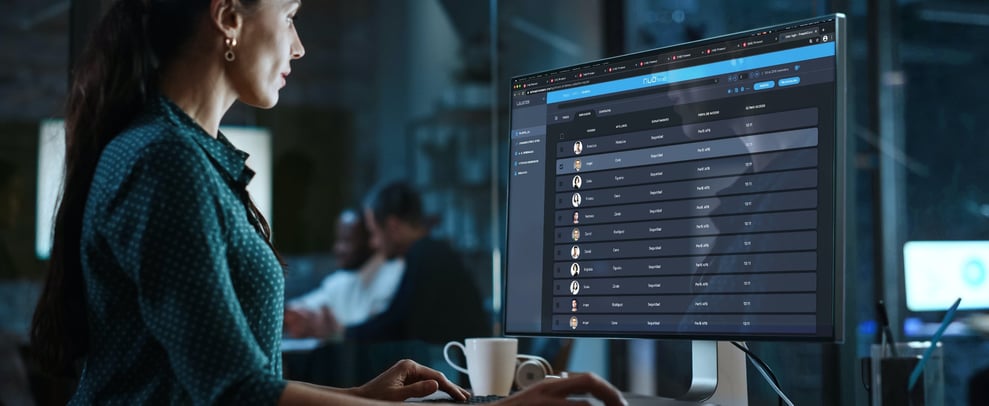 Customisable and hierarchical accesses
Biometric access controls allow you to create a unique access identity for each user. Each employee, manager or associate will be subject to individual restrictions that can be modified in real time, creating exemptions, temporary authorisations, dual supervisor/employee scanning...
This allows the company's management to grant access and to add, remove and modify individual permissions, in real time and with one click, in a simple and intuitive fashion.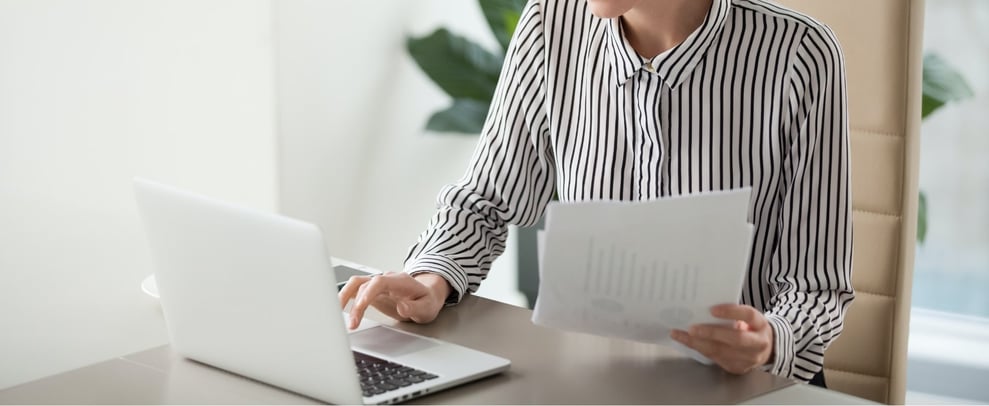 Reports and alerts
NÜO smart access control systems record every entry and exit of employees, contractors, and visitors, including failed or unauthorised access attempts, e.g., an employee trying to enter the office after hours or trying to access an area they are not allowed to enter, such as the server room.
This means the company can receive instant notification if an employee attempts to enter a zone which is outside his or her authorisation range, working hours, on days off or which is located within a restricted area.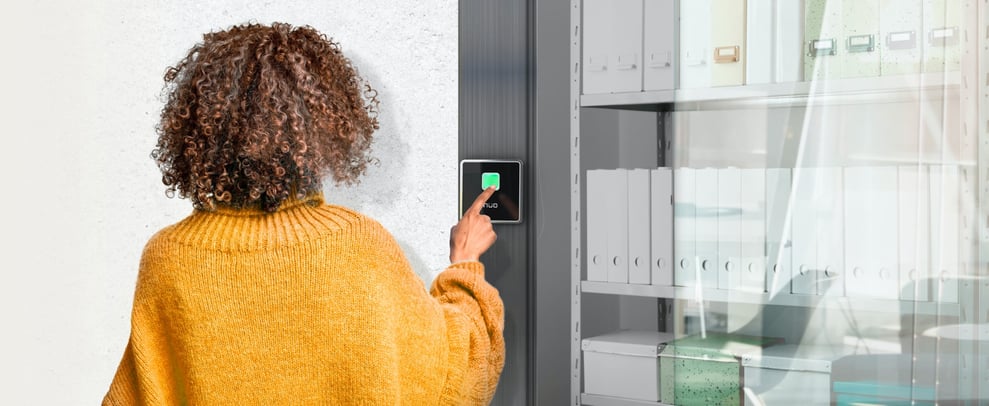 Multi-spectral biometric readers
With NÜO readers, fingerprints can be read under any circumstances, even if the user's fingers are dirty, scarred, stained, wet, greasy, oily, or even covered by latex gloves.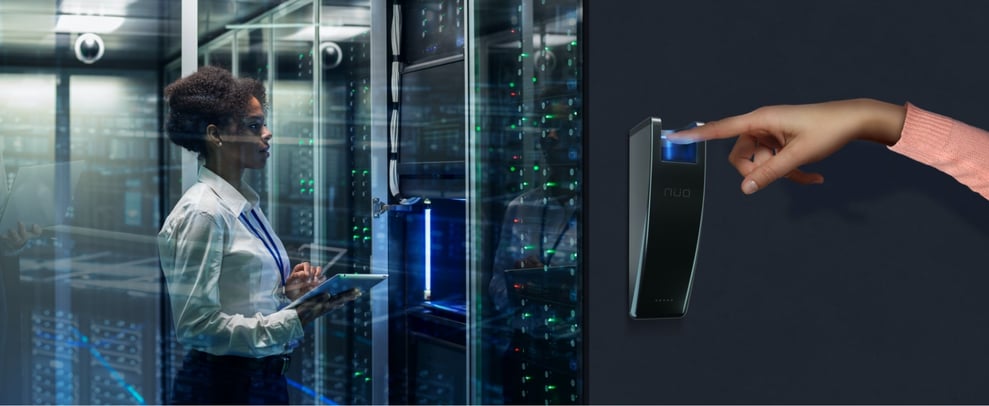 Contactless biometrics
The latest technology in biometric access control is the contactless fingerprint reader. This technology, developed exclusively by NÜO Planet, allows a fingerprint to be scanned in fractions of a second in a 100% secure and hygienic manner.
Drawing on the latest innovation in artificial intelligence, the NÜO Fly® contactless fingerprint scanner uses pioneering dynamic imaging technology to identify and deny access to fingerprints that are printed in 3D or in moulds made of gel, silicone or any other sophisticated material.
If you would like to experience first-hand the latest in NÜO access control technology for your company, contact our engineers for a demo, free of charge. In no time at all, you will be able to enjoy all the advantages of the latest innovations in intelligent access control and electronic security.