Biometric readers are used in saccess control systems to offer precision and speed when authenticating the entrance of users to facilities, and to record the movement of the flow of people between various internal areas.
In the following post we discuss what biometric readers are, and we explain the different types that exist.
What will you find in this article?
01.

What are biometric readers?

Biometric readers are devices with the ability to detect the user's identity by checking a certain unique physical characteristic (such as the iris, face, or fingerprint) against a database, both to authenticate the features and to identify the person, such as to allow and record user entry to an area or facility. These biometric readers currently represent one of the safest solutions in terms of access control.
02.

Advantages of the biometric access system

The main advantages of access control system that uses biometricsare the following:
| | |
| --- | --- |
| | It is a highly secure system. Unique physical traits cannot be stolen or traded; therefore, a biometric access system can precisely and accurately identify the user. |
| | It is easy to use. Normally, it is linked to an intuitive program that is very easy to use, which facilitates the authentication process and comprehensive access control. |
| | It has a low maintenance cost. Maintenance is reduced as the system does not depend on cards or keys. |
03.

Types of biometric readers

Among the different types of biometric readers are:
Fingerprint
The fingerprint is a unique and unalterable physical characteristic.
Fingerprint readers are therefore the most secure biometric access systems.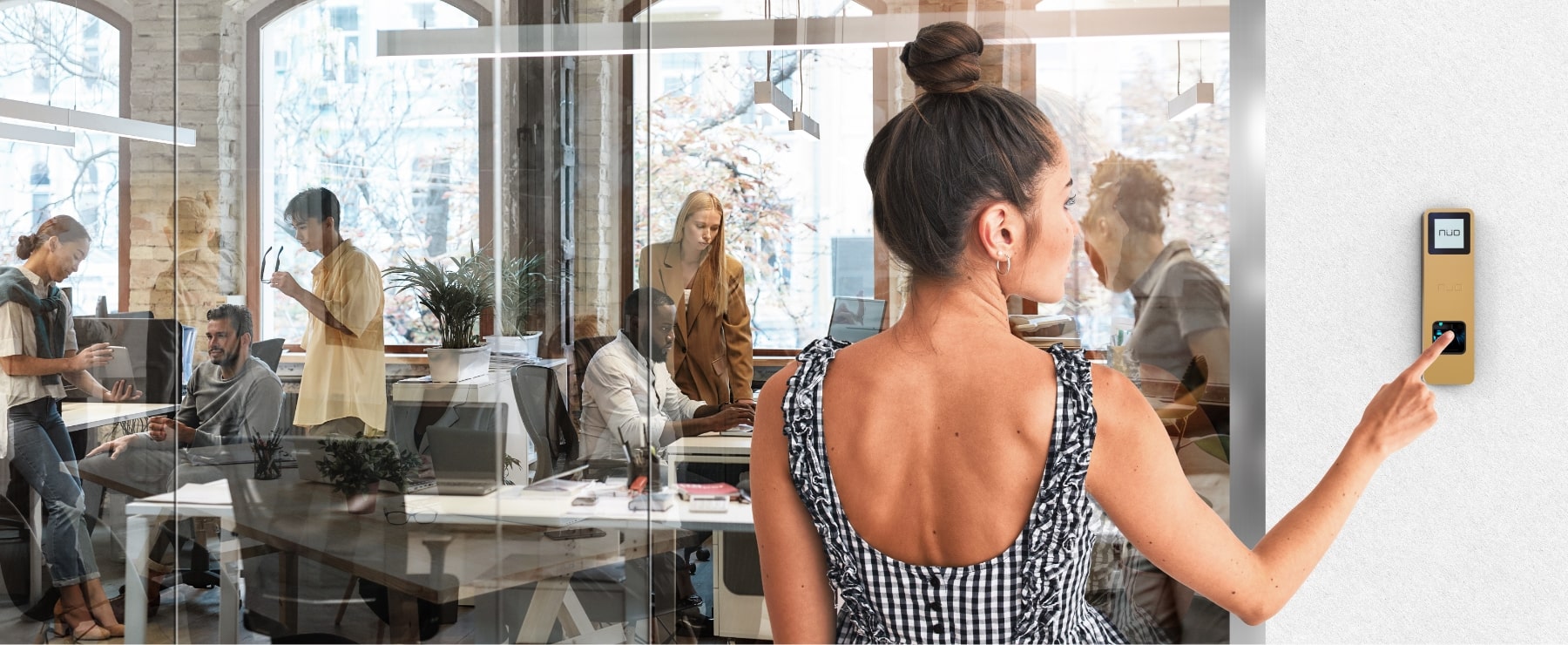 Features
Biometric readers are characterized by:
Their fast, precise, and efficient operation.
Their ability to instantly compare the user's fingerprint with a database.
Their ability to log access automatically.
Advantages and disadvantages
Fingerprint readers have the advantage of being the most secure access systems, because:
The fingerprint has a pattern that cannot be forged or guessed, like cards or keys
The fingerprint cannot be lost, as in the case of cards.
A fingerprint cannot be forgotten, like a password.

Facial recognition
Biometric facial recognition readers capture the 2D or 3D image of the user's face to detect its mathematical patterns and establish matches with the different images found in a database..
Advantages and disadvantagess
Biometric facial recognition readers still do not offer a high guarantee of the correct and precise identification of people.This is because their technology is still in the development stage. With certain low-quality fingerprint readers today, it is still possible to falsify a sample by simply showing a 2D image to the reader, a massive risk if security is a priority in your company.
Users also often identify these systems as intrusive as they take an image of their face.
Iris recognition

Biometric iris recognition readers are capable of identifying eye structures that are imperceptible to the naked eye.



Features
Iris recognition readers:
Are quick to verify identity.
offer high reliability, because the iris pattern is never the same in two people.
Advantages and disadvantages
These types of readers have advantages and disadvantages:s:
The structure of the iris remains stable throughout life but may present some alterations or changes due to injury.
Iris capture is an intrusive process.
They offer security against identity theft attempts.
It is a highly secure method but offers very low value for money compared to biometric fingerprint readers.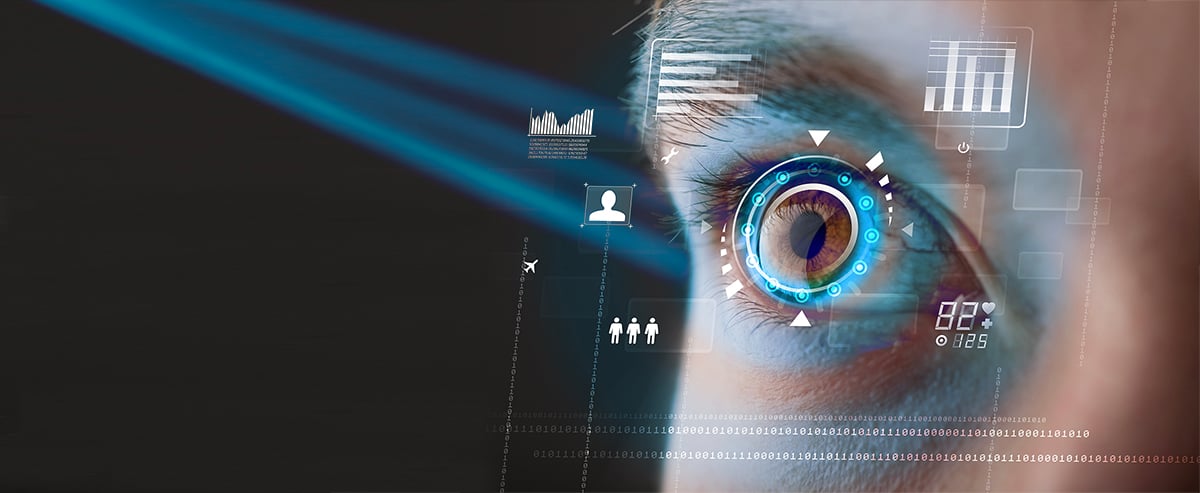 Retinal scan
In this case, the readers are biometric scanners that work by emitting an (imperceptible) beam of infrared light towards the user's eye, at the moment they look towards the device.
Features
Biometric retina scanners:
Are quick to verify the data..
Are secure against impersonation attempts.
Advantages and disadvantages
These biometric retina scanners have the following advantages and disadvantages:
• They are quite secure, as the pattern of the retina is unique to each person. However, this accuracy can be affected due to certain diseases, such as malaria or AIDS.
• It is a highly secure method but offers very low value for money compared to biometric fingerprint readers.
• They offer less comfort to the user as they require the eye to be extremely close to the device.
• They are invasive, as they emit infrared light into the user's eye.
• They are quick to verify the data.
04.

Choose the biometric reader that best suits your needs
When choosing biometrics readers the site where they are going to be installed (whether inside the building or in external areas), the size required, the security offered, and the comfort provided, must all be taken into account.
.
Some of the biometric access controlsolutions with high-precision technology and maximum security that we offer at NÜO Planet include the following:
NÜO Lu is one of the high-end fingerprint readers. Its design is exclusive, and it is small in size. Especially designed for narrow or unusual places such as cabinets, drawers, or glass doors. Manages access control for up to a maximum of 250 users.

NÜO Lu W

is a high-end fingerprint reader that has an advanced biometric algorithm to achieve agile identifications. It has an aluminum casing, and its design allows a semi-recessed installation in door profiles.

NÜO Awa

is a biometric reader designed to work in extreme weather conditions and to be impact resistant. The ideal reader for external high security environments such as industrial or healthcare environments. Performs the fingerprint reading even with scars, gloves, or with dirty, wet, or extremely dry fingers.
NÜO Awa X is designed for integration into different types of turnstiles, being able to control the access of thousands of users. It is versatile, as in addition to biometric technology, it can work with cards or mobile devices.

NÜO Fly

is an innovative contactless fingerprint reader that works to offer the user the best experience. Its design has won important awards, such as the Red Dot Award.
If you need more information about biometric readers or personalized advice, reach out to us o request a demo. At NÜO Planet we deliver the security solution you need.